
ACL Race 5M1644HX main bearings for Audi VW 1.6L 1.8L 2.0L turbo 8v 16v 83-03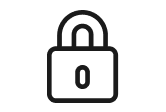 Security policy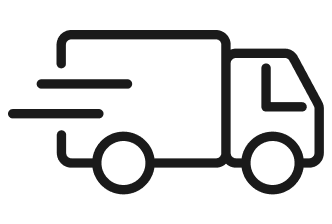 Delivery policy

Shipping outside the EU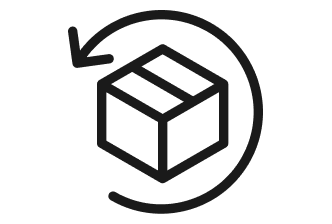 Return policy
Halve design: Upper
STD shaft size: 53.958/53.978mm
STD tunnel size: 59.000/59.019mm
Maximum wall at crown: 1.32005824604333mm
Maximum overall length: 1455918767477830mm

Performance engine bearings delivered by the unique combination of design, metallurgy, engineering and precision quality control. ACL Race Series performance engine bearings are manufactured to exacting tolerances. Featuring a blend of characteristics to provide high strength and crankshafts. Excellent seizure resistance. Innovative design improves bearing retention from higher radial contact pressure and locks the bearing into the housing.
Data sheet
Region

Australia

Fitment

Direct Replacement

Superseded Part Number

MB5566XP STDX

Reference OE/OEM Number

MB5566XP STDX

MPN

5M1644HX
Smart

Fortwo Cabrio II (451) 2007 - current

electric drive (451.491) ( / 41 Hp / Electric / EV)
electric drive ( / 27 Hp / Electric / EV)
electric drive Brabus ( / 82 Hp / Electric / EV)
electric drive ( / 48 Hp / Electric / EV)
electric drive ( / 75 Hp / Electric / EV)

Fortwo Coupe II (451) 2007 - current

electric drive ( / 48 Hp / Electric / EV)
electric drive ( / 75 Hp / Electric / EV)
electric drive ( / 27 Hp / Electric / EV)
electric drive Brabus ( / 82 Hp / Electric / EV)
electric drive ( / 41 Hp / Electric / EV)

Skoda

Superb Saloon (3U4) 2001 - 2008

1.9 TDI (1.9L / 100 Hp / Diesel / AVB)

Octavia (1U2) 1996 - 2010

1.9 SDI (1.9L / 68 Hp / Diesel / AGP)
1.9 TDI (1.9L / 90 Hp / Diesel / AGR)
1.9 TDI (1.9L / 110 Hp / Diesel / AHF)
1.9 TDI (1.9L / 90 Hp / Diesel / ALH)
1.9 TDI (1.9L / 110 Hp / Diesel / ASV)

Octavia Estate (1U5) 1998 - 2010

1.9 SDI (1.9L / 68 Hp / Diesel / AGP)
1.9 TDI (1.9L / 90 Hp / Diesel / AGR)
1.9 TDI 4WD (1.9L / 90 Hp / Diesel / AGR)
1.9 TDI (1.9L / 110 Hp / Diesel / AHF)
1.9 TDI (1.9L / 90 Hp / Diesel / ALH)
1.9 TDI (1.9L / 110 Hp / Diesel / ASV)

Volkswagen

Golf Cabriolet (154155) 1979 - 1993

1.8 (1.8L / 111 Hp / DX)
1.8 (1.8L / 98 Hp / 2H)
1.6 (1.6L / 72 Hp / RE)
1.8 (1.8L / 112 Hp / PB)
1.8 (1.8L / 112 Hp / KT)
1.8 (1.8L / 95 Hp / JH)
1.6 (1.6L / 75 Hp / HN)
1.8 (1.8L / 90 Hp / EX)
1.6 (1.6L / 75 Hp / EW)
1.8 (1.8L / 112 Hp / EV)
1.8 (1.8L / 112 Hp / DX)

Polo Classic S III (6K2) 1994 - 1996

1.6 (1.6L / 75 Hp / Petrol / 1F)

Golf Hatch II (191 / 193 / 1G1) 1983 - 1992

1.8 GTI G60 Syncro (1.8L / 160 Hp / Petrol / 1H)
1.8 (1.8L / 102 Hp / Petrol / RV)
1.8 GTI (1.8L / 105 Hp / Petrol / RV)
1.8 i KAT (1.8L / 90 Hp / Petrol / RP)
1.8 (1.8L / 84 Hp / Petrol / RH)
1.8 Syncro (1.8L / 84 Hp / Petrol / RH)
1.6 (1.6L / 72 Hp / Petrol / RF)
1.6 (1.6L / 70 Hp / Petrol / PN)
1.8 Syncro (1.8L / 98 Hp / Petrol / 1P)
2.0 16V (2.0L / 136 Hp / Petrol / 9A)
1.6 (1.6L / 75 Hp / Petrol / ABN)
1.6 TD (1.6L / 60 Hp / Diesel / 1V)
1.6 TD (1.6L / 80 Hp / Diesel / SB)
1.6 TD (1.6L / 80 Hp / Diesel / RA)
1.8 GTI 16V (1.8L / 129 Hp / Petrol / PL)
1.8 GTI G60 (1.8L / 160 Hp / Petrol / PG)
1.8 GTI G60 Syncro (1.8L / 160 Hp / Petrol / PG)
1.8 GTI (1.8L / 105 Hp / Petrol / HT)
1.8 GTI (1.8L / 112 Hp / Petrol / GZ)
1.8 (1.8L / 90 Hp / Petrol / GX)
1.8 Syncro (1.8L / 90 Hp / Petrol / GX)
1.8 (1.8L / 90 Hp / Petrol / GU)
1.8 Syncro (1.8L / 90 Hp / Petrol / GU)
1.6 (1.6L / 75 Hp / Petrol / EZ)
1.8 GTI (1.8L / 112 Hp / Petrol / EV)
1.8 (1.8L / 90 Hp / Petrol / HV)
1.6 D (1.6L / 54 Hp / Diesel / JP)
1.8 (1.8L / 102 Hp / Petrol / PF)
1.8 GTI KAT (1.8L / 107 Hp / Petrol / PF)
1.8 GTI (1.8L / 112 Hp / Petrol / PB)
1.6 TD (1.6L / 70 Hp / Diesel / MF)
1.8 GTI 16V (1.8L / 136 Hp / Petrol / KR)
1.8 GTI (1.8L / 112 Hp / Petrol / DX)

Jetta Saloon (161 / 163) 1978 - 1984

1.8 (1.8L / 112 Hp / Petrol / DX)
1.6 D (1.6L / 54 Hp / Diesel / JK)
1.6 TD (1.6L / 70 Hp / Diesel / CY)
1.6 D (1.6L / 54 Hp / Diesel / CR)
1.6 (1.6L / 75 Hp / Petrol / EW)

Jetta Saloon II (165 / 167 / 1G2) 1983 - 1992

1.8 (1.8L / 112 Hp / Petrol / EV)
1.6 (1.6L / 70 Hp / Petrol / PN)
1.6 (1.6L / 72 Hp / Petrol / RF)
1.8 Syncro (1.8L / 84 Hp / Petrol / RH)
1.8 (1.8L / 84 Hp / Petrol / RH)
1.8 KAT (1.8L / 90 Hp / Petrol / RP)
1.8 Syncro (1.8L / 90 Hp / Petrol / RP)
1.8 (1.8L / 105 Hp / Petrol / RV)
1.8 Syncro (1.8L / 98 Hp / Petrol / 1P)
2 (2.0L / 136 Hp / Petrol / 9A)
1.6 (1.6L / 75 Hp / Petrol / ABN)
1.6 TD (1.6L / 80 Hp / Diesel / RA)
1.6 TD (1.6L / 80 Hp / Diesel / SB)
1.6 TD (1.6L / 60 Hp / Diesel / 1V)
1.8 16V (1.8L / 129 Hp / Petrol / PL)
1.8 KAT (1.8L / 107 Hp / Petrol / PF)
1.8 (1.8L / 112 Hp / Petrol / PB)
1.6 (1.6L / 75 Hp / Petrol / EZ)
1.6 (1.6L / 70 Hp / Petrol / EZA)
1.8 Syncro (1.8L / 90 Hp / Petrol / GU)
1.8 (1.8L / 90 Hp / Petrol / GU)
1.8 KAT (1.8L / 90 Hp / Petrol / GX)
1.8 (1.8L / 90 Hp / Petrol / GX)
1.8 Syncro (1.8L / 90 Hp / Petrol / GX)
1.8 (1.8L / 112 Hp / Petrol / GZ)
1.6 (1.6L / 75 Hp / Petrol / HM)
1.8 (1.8L / 105 Hp / Petrol / HT)
1.8 (1.8L / 90 Hp / Petrol / HV)
1.6 D (1.6L / 54 Hp / Diesel / JP)
1.8 16V (1.8L / 140 Hp / Petrol / KR)
1.6 TD (1.6L / 70 Hp / Diesel / MF)

Fox Saloon (302) 1987 - 1993

1.8 (1.8L / 112 Hp / EV)
1.6 (1.6L / 75 Hp / HM)

Parati 1982 - 1995

1.8 (1.8L / 98 Hp / JH)
1.6 (1.6L / 72 Hp / FS)

Santana Saloon II 1984 - 1994

1.8 GL (1.8L / 92 Hp / JN)

Santana Saloon III (345) 1993 - 2006
Scirocco (531) 1974 - 1980

1.5 (1.5L / 75 Hp / YJ)
1.5 (1.5L / 75 Hp / ZB)

Golf Hatch (171 / 173) 1974 - 1985

1.8 GTI (1.8L / 112 Hp / Petrol / DX)
1.6 (1.6L / 75 Hp / Petrol / EW)
1.6 (1.6L / 75 Hp / Petrol / HN)
1.8 (1.8L / 90 Hp / Petrol / JH)
1.6 D (1.6L / 54 Hp / Diesel / CR)
1.6 TD (1.6L / 70 Hp / Diesel / CY)
1.6 D (1.6L / 54 Hp / Diesel / JK)

Passat Variant (331) 1973 - 1981

1.5 (1.5L / 86 Hp / Petrol / ZC)
1.5 (1.5L / 75 Hp / Petrol / ZB)
1.6 i (1.6L / 110 Hp / Petrol / YS)
1.6 (1.6L / 85 Hp / Petrol / YP)
1.6 (1.6L / 75 Hp / Petrol / YN)
1.5 (1.5L / 75 Hp / Petrol / YJ)
1.6 D (1.6L / 54 Hp / Diesel / CR)

Sharan (7M8 / 7M9 / 7M6) 1995 - 2010

1.9 TDI (1.9L / 90 Hp / Diesel / 1Z)
2 (2.0L / 115 Hp / Petrol / ATM)
1.8 T 20V (1.8L / 150 Hp / Petrol / AWC)
1.8 T 20V (1.8L / 150 Hp / Petrol / AJH)
1.9 TDI (1.9L / 110 Hp / Diesel / AFN)
1.9 TDI (1.9L / 90 Hp / Diesel / AHU)
1.9 TDI (1.9L / 110 Hp / Diesel / AVG)
2 (2.0L / 115 Hp / Petrol / ADY)

Passat Variant V (3B5) 1997 - 2001

2 (2.0L / 120 Hp / Petrol / AUZ)
2.0 4motion (2.0L / 120 Hp / Petrol / AUZ)
1.6 (1.6L / 101 Hp / Petrol / AHL)
1.6 (1.6L / 101 Hp / Petrol / ARM)
1.9 TDI (1.9L / 90 Hp / Diesel / AHU)
1.9 TDI (1.9L / 90 Hp / Diesel / AHH)
1.8 (1.8L / 115 Hp / Petrol / AFY)
1.9 TDI Syncro/4motion (1.9L / 110 Hp / Diesel / AFN)
1.9 TDI (1.9L / 110 Hp / Diesel / AFN)
1.8 T (1.8L / 150 Hp / Petrol / AEB)
1.8 Syncro/4motion (1.8L / 125 Hp / Petrol / ADR)
1.8 (1.8L / 125 Hp / Petrol / ADR)
1.8 (1.8L / 125 Hp / Petrol / APT)
1.9 TDI Syncro/4motion (1.9L / 110 Hp / Diesel / AVG)
1.9 TDI (1.9L / 110 Hp / Diesel / AVG)
1.9 TDI (1.9L / 115 Hp / Diesel / ATJ)
1.9 TDI 4motion (1.9L / 115 Hp / Diesel / ATJ)
1.8 Syncro/4motion (1.8L / 125 Hp / Petrol / ARG)
1.8 (1.8L / 125 Hp / Petrol / ARG)
1.8 T (1.8L / 150 Hp / Petrol / APU)
1.8 Syncro/4motion (1.8L / 125 Hp / Petrol / APT)
1.6 (1.6L / 101 Hp / Petrol / ADP)

Passat Saloon V (3B2) 1996 - 2001

2 (2.0L / 120 Hp / Petrol / AUZ)
1.6 (1.6L / 101 Hp / Petrol / AHL)
1.6 (1.6L / 101 Hp / Petrol / ARM)
1.9 TDI (1.9L / 90 Hp / Diesel / AHU)
1.9 TDI (1.9L / 90 Hp / Diesel / AHH)
1.8 (1.8L / 115 Hp / Petrol / AFY)
1.9 TDI (1.9L / 110 Hp / Diesel / AFN)
1.9 TDI Syncro/4motion (1.9L / 110 Hp / Diesel / AFN)
1.8 T Syncro/4motion (1.8L / 150 Hp / Petrol / AEB)
1.8 T (1.8L / 150 Hp / Petrol / AEB)
1.8 (1.8L / 125 Hp / Petrol / ADR)
1.8 Syncro/4motion (1.8L / 125 Hp / Petrol / ADR)
1.8 Syncro/4motion (1.8L / 125 Hp / Petrol / APT)
1.9 TDI (1.9L / 110 Hp / Diesel / AVG)
1.9 TDI Syncro/4motion (1.9L / 110 Hp / Diesel / AVG)
1.9 TDI (1.9L / 115 Hp / Diesel / ATJ)
1.9 TDI 4motion (1.9L / 115 Hp / Diesel / ATJ)
1.8 (1.8L / 125 Hp / Petrol / ARG)
1.8 Syncro/4motion (1.8L / 125 Hp / Petrol / ARG)
1.8 T (1.8L / 150 Hp / Petrol / APU)
1.8 (1.8L / 125 Hp / Petrol / APT)
1.6 (1.6L / 101 Hp / Petrol / ADP)

Golf Hatch IV (1J1 / 9B1) 1997 - 2007

1.9 SDI (1.9L / 68 Hp / Diesel / AGP)
1.9 TDI (1.9L / 90 Hp / Diesel / ALH)
1.9 TDI 4motion (1.9L / 90 Hp / Diesel / ALH)
1.9 TDI (1.9L / 110 Hp / Diesel / AHF)
1.9 TDI (1.9L / 90 Hp / Diesel / AGR)
1.9 TDI 4motion (1.9L / 90 Hp / Diesel / AGR)
1.9 TDI (1.9L / 110 Hp / Diesel / ASV)

Bora Estate (1J6) 1999 - 2005

1.9 TDI (1.9L / 90 Hp / Diesel / ALH)
1.9 TDI (1.9L / 110 Hp / Diesel / AHF)
1.9 TDI (1.9L / 90 Hp / Diesel / AGR)
1.9 TDI (1.9L / 110 Hp / Diesel / ASV)

Polo Classic III (6V2 / 6V5 / 9J2 / 9J4) 1996 - 2009

1.9 SDI (1.9L / 68 Hp / Diesel / AGP)
1.9 TDI (1.9L / 90 Hp / Diesel / ALE)
1.6 (1.6L / 100 Hp / Petrol / AFT)
1.9 TDI (1.9L / 110 Hp / Diesel / AFN)
1.9 TDI (1.9L / 90 Hp / Diesel / AGR)
1.9 TDI (1.9L / 90 Hp / Diesel / AHU)
1.9 TDI (1.9L / 90 Hp / Diesel / ALH)
1.9 TDI (1.9L / 110 Hp / Diesel / ASV)
1.6 (1.6L / 75 Hp / Petrol / 1F)
1.8 (1.8L / 90 Hp / Petrol / ABS)
1.8 (1.8L / 90 Hp / Petrol / ADD)
1.8 (1.8L / 90 Hp / Petrol / ADZ)

Bora Saloon (1J2) 1998 - 2013

1.9 SDI (1.9L / 68 Hp / Diesel / AGP)
1.9 TDI (1.9L / 90 Hp / Diesel / ALH)
1.9 TDI (1.9L / 110 Hp / Diesel / AHF)
1.9 TDI 4motion (1.9L / 90 Hp / Diesel / AGR)
1.9 TDI (1.9L / 90 Hp / Diesel / AGR)
1.9 TDI (1.9L / 110 Hp / Diesel / ASV)

Polo Variant III (6V5) 1997 - 2001

1.9 SDI (1.9L / 68 Hp / Diesel / AGP)
1.9 TDI (1.9L / 110 Hp / Diesel / AFN)
1.9 TDI (1.9L / 90 Hp / Diesel / AGR)
1.9 TDI (1.9L / 90 Hp / Diesel / AHU)
1.9 TDI (1.9L / 90 Hp / Diesel / ALH)
1.9 TDI (1.9L / 110 Hp / Diesel / ASV)
1.8 (1.8L / 90 Hp / Petrol / ADZ)
1.6 (1.6L / 100 Hp / Petrol / AFT)
1.9 TDI (1.9L / 90 Hp / Diesel / ALE)

Golf Variant IV (1J5) 1999 - 2006

1.9 SDI (1.9L / 68 Hp / Diesel / AGP)
1.9 TDI (1.9L / 90 Hp / Diesel / ALH)
1.9 TDI 4motion (1.9L / 90 Hp / Diesel / ALH)
1.9 TDI (1.9L / 110 Hp / Diesel / AHF)
1.9 TDI (1.9L / 90 Hp / Diesel / AGR)
1.9 TDI 4motion (1.9L / 90 Hp / Diesel / AGR)
1.9 TDI (1.9L / 110 Hp / Diesel / ASV)

Golf Cabriolet IV (1E7 / 1V7) 1998 - 2002

1.9 TDI (1.9L / 110 Hp / Diesel / AFN)
1.9 TDI (1.9L / 90 Hp / Diesel / ALE)
2 (2.0L / 115 Hp / Petrol / AWG)
2 (2.0L / 115 Hp / Petrol / AWF)
2 (2.0L / 115 Hp / Petrol / ATU)
1.8 (1.8L / 90 Hp / Petrol / ANP)
1.8 (1.8L / 75 Hp / Petrol / ANN)
1.6 (1.6L / 100 Hp / Petrol / AKS)
2 (2.0L / 115 Hp / Petrol / AKR)
2 (2.0L / 115 Hp / Petrol / AGG)
1.6 (1.6L / 100 Hp / Petrol / AFT)
1.8 (1.8L / 90 Hp / Petrol / ADZ)
1.8 (1.8L / 75 Hp / Petrol / AAM)
1.9 TDI (1.9L / 110 Hp / Diesel / AVG)
1.9 TDI (1.9L / 90 Hp / Diesel / AHU)

Passat Hatch (321 / 323) 1973 - 1981

1.5 (1.5L / 86 Hp / Petrol / ZC)
1.5 (1.5L / 75 Hp / Petrol / ZB)
1.6 GLi (1.6L / 110 Hp / Petrol / YS)
1.6 (1.6L / 85 Hp / Petrol / YP)
1.5 (1.5L / 75 Hp / Petrol / YJ)
1.6 (1.6L / 72 Hp / Petrol / FS)

Golf Cabriolet III (10000000) 1993 - 1998

2 (2.0L / 115 Hp / Petrol / 2E)
1.6 (1.6L / 100 Hp / Petrol / AKS)
2 (2.0L / 115 Hp / Petrol / AKR)
2 (2.0L / 115 Hp / Petrol / AGG)
1.6 (1.6L / 100 Hp / Petrol / AFT)
1.6 (1.6L / 100 Hp / Petrol / AEK)
1.8 (1.8L / 90 Hp / Petrol / ADZ)
2 (2.0L / 115 Hp / Petrol / ADY)
1.8 (1.8L / 90 Hp / Petrol / ABS)
1.8 (1.8L / 75 Hp / Petrol / AAM)
1.9 TDI (1.9L / 90 Hp / Diesel / AHU)
1.9 TDI (1.9L / 110 Hp / Diesel / AFN)
1.9 TDI (1.9L / 90 Hp / Diesel / 1Z)
1.9 TDI (1.9L / 90 Hp / Diesel / ALE)

Vento (1H2) 1991 - 1998

2 (2.0L / 115 Hp / Petrol / 2E)
2.0 GL (2.0L / 107 Hp / Petrol / AEP)
1.6 (1.6L / 100 Hp / Petrol / AFT)
2 (2.0L / 115 Hp / Petrol / AGG)
2 (2.0L / 115 Hp / Petrol / AKR)
1.6 (1.6L / 100 Hp / Petrol / AKS)
1.9 TDI (1.9L / 90 Hp / Diesel / ALE)
1.6 (1.6L / 100 Hp / Petrol / AEK)
1.8 (1.8L / 90 Hp / Petrol / ADZ)
1.9 D (1.9L / 64 Hp / Diesel / 1Y)
1.9 TDI (1.9L / 90 Hp / Diesel / 1Z)
1.9 TD (1.9L / 75 Hp / Diesel / AAZ)
1.9 TDI (1.9L / 110 Hp / Diesel / AFN)
1.9 TDI (1.9L / 90 Hp / Diesel / AHU)
1.8 (1.8L / 75 Hp / Petrol / AAM)
1.8 (1.8L / 90 Hp / Petrol / ABS)
1.8 (1.8L / 90 Hp / Petrol / ACC)
1.8 (1.8L / 90 Hp / Petrol / ADD)
2 (2.0L / 115 Hp / Petrol / ADY)

Passat Variant II (331332) 1980 - 1989

1.8 (1.8L / 90 Hp / Petrol / JV)
1.6 (1.6L / 70 Hp / Petrol / PP)
1.6 D (1.6L / 54 Hp / Diesel / CR)
1.6 TD (1.6L / 70 Hp / Diesel / CY)
1.6 D (1.6L / 54 Hp / Diesel / JK)
1.6 (1.6L / 75 Hp / Petrol / WV)
1.6 (1.6L / 75 Hp / Petrol / YN)
1.6 (1.6L / 85 Hp / Petrol / YP)
1.6 (1.6L / 75 Hp / Petrol / JU)
1.8 (1.8L / 90 Hp / Petrol / JN)
1.6 (1.6L / 72 Hp / Petrol / RL)
1.8 Syncro (1.8L / 90 Hp / Petrol / DS)
1.8 (1.8L / 90 Hp / Petrol / DS)
1.6 (1.6L / 75 Hp / Petrol / DT)
1.8 (1.8L / 112 Hp / Petrol / DZ)
1.3 (1.3L / 60 Hp / Petrol / EP)
1.8 Syncro (1.8L / 90 Hp / Petrol / JN)

Santana Saloon (327328) 1981 - 1985

1.6 (1.6L / 85 Hp / Petrol / YP)
1.6 (1.6L / 75 Hp / Petrol / WV)
1.6 D (1.6L / 54 Hp / Diesel / JK)
1.6 TD (1.6L / 70 Hp / Diesel / CY)
1.6 D (1.6L / 54 Hp / Diesel / CR)
1.6 (1.6L / 75 Hp / Petrol / DT)
1.8 (1.8L / 90 Hp / Petrol / DS)

Passat Hatch II (321323) 1979 - 1989

1.6 D (1.6L / 54 Hp / Diesel / CR)
1.6 TD (1.6L / 70 Hp / Diesel / CY)
1.6 D (1.6L / 54 Hp / Diesel / JK)
1.6 (1.6L / 75 Hp / Petrol / WV)
1.6 (1.6L / 75 Hp / Petrol / YN)
1.6 (1.6L / 85 Hp / Petrol / YP)
1.6 TD (1.6L / 80 Hp / Diesel / RA)
1.6 (1.6L / 70 Hp / Petrol / PP)
1.6 (1.6L / 72 Hp / Petrol / RL)
1.8 (1.8L / 90 Hp / Petrol / DS)
1.6 (1.6L / 75 Hp / Petrol / DT)
1.8 (1.8L / 112 Hp / Petrol / DZ)
1.3 (1.3L / 60 Hp / Petrol / EP)
1.8 (1.8L / 90 Hp / Petrol / JN)
1.8 (1.8L / 90 Hp / Petrol / JV)

Passat Saloon II (321 / 323) 1981 - 1989

1.6 (1.6L / 75 Hp / Petrol / WV)
1.6 D (1.6L / 54 Hp / Diesel / JK)
1.6 TD (1.6L / 70 Hp / Diesel / CY)
1.6 (1.6L / 69 Hp / Petrol / PP)
1.6 (1.6L / 75 Hp / Petrol / JU)
1.8 (1.8L / 103 Hp / Petrol / JN)
1.8 (1.8L / 90 Hp / Petrol / JN)
1.6 (1.6L / 75 Hp / Petrol / DT)
1.8 (1.8L / 90 Hp / Petrol / DS)
1.6 (1.6L / 72 Hp / Petrol / RL)

Passat Saloon III (312) 1988 - 1993

2 (2.0L / 115 Hp / Petrol / 2E)
1.6 (1.6L / 75 Hp / Petrol / 1F)
1.6 (1.6L / 72 Hp / Petrol / 1F)
2.0 16V (2.0L / 136 Hp / Petrol / 9A)
1.8 (1.8L / 75 Hp / Petrol / AAM)
1.6 (1.6L / 75 Hp / Petrol / ABN)
1.8 (1.8L / 90 Hp / Petrol / ABS)
1.6 TD (1.6L / 80 Hp / Diesel / RA)
1.6 TD (1.6L / 80 Hp / Diesel / SB)
1.8 (1.8L / 90 Hp / Petrol / RP)
1.6 (1.6L / 72 Hp / Petrol / RF)
1.8 (1.8L / 160 Hp / Petrol / PG)
2.0 Syncro (2.0L / 115 Hp / Petrol / 2E)
1.9 D (1.9L / 64 Hp / Diesel / 1Y)
1.9 TD (1.9L / 75 Hp / Diesel / AAZ)
1.6 (1.6L / 72 Hp / Petrol / EZ)
1.8 GL (1.8L / 139 Hp / Petrol / KR)
1.8 16V (1.8L / 136 Hp / Petrol / KR)
1.8 (1.8L / 112 Hp / Petrol / PB)
1.8 (1.8L / 107 Hp / Petrol / PF)
1.8 G60 Syncro (1.8L / 160 Hp / Petrol / PG)

Golf Variant III (1H5) 1993 - 1999

2 (2.0L / 115 Hp / Petrol / 2E)
1.6 (1.6L / 100 Hp / Petrol / AFT)
2.0 Syncro (2.0L / 115 Hp / Petrol / AGG)
2 (2.0L / 115 Hp / Petrol / AGG)
2 (2.0L / 115 Hp / Petrol / AKR)
1.6 (1.6L / 100 Hp / Petrol / AKS)
1.8 (1.8L / 75 Hp / Petrol / ANN)
1.8 (1.8L / 90 Hp / Petrol / ANP)
1.9 TDI (1.9L / 90 Hp / Diesel / ALE)
1.9 TDI Syncro (1.9L / 90 Hp / Diesel / ALE)
2 (2.0L / 107 Hp / Petrol / AEP)
1.6 (1.6L / 100 Hp / Petrol / AEK)
1.8 Syncro (1.8L / 90 Hp / Petrol / ADZ)
1.9 D (1.9L / 65 Hp / Diesel / 1Y)
1.9 TDI (1.9L / 90 Hp / Diesel / 1Z)
1.9 TDI Syncro (1.9L / 90 Hp / Diesel / 1Z)
1.9 TD (1.9L / 75 Hp / Diesel / AAZ)
1.9 TDI (1.9L / 110 Hp / Diesel / AFN)
1.9 TDI (1.9L / 90 Hp / Diesel / AHU)
1.9 TDI Syncro (1.9L / 90 Hp / Diesel / AHU)
1.8 (1.8L / 75 Hp / Petrol / AAM)
1.8 (1.8L / 90 Hp / Petrol / ABS)
2 (2.0L / 115 Hp / Petrol / ADY)
1.8 (1.8L / 90 Hp / Petrol / ADZ)

Corrado (509) 1987 - 1995

2.0 i (2.0L / 115 Hp / 2E)
1.8 16V (1.8L / 136 Hp / KR)
1.8 G60 (1.8L / 160 Hp / PG)
2.0 i 16V (2.0L / 136 Hp / 9A)
2.0 i (2.0L / 115 Hp / ADY)

Passat Saloon IV (3A2) 1993 - 1996

2.0 Syncro (2.0L / 115 Hp / Petrol / 2E)
2 (2.0L / 115 Hp / Petrol / AGG)
2.0 Syncro (2.0L / 115 Hp / Petrol / AGG)
1.6 (1.6L / 101 Hp / Petrol / AFT)
2 (2.0L / 107 Hp / Petrol / AEP)
1.6 (1.6L / 101 Hp / Petrol / AEK)
1.8 (1.8L / 90 Hp / Petrol / ADZ)
2 (2.0L / 115 Hp / Petrol / ADY)
2.0 Syncro (2.0L / 115 Hp / Petrol / ADY)
1.8 (1.8L / 90 Hp / Petrol / ABS)
2.0 16V (2.0L / 150 Hp / Petrol / ABF)
1.8 (1.8L / 75 Hp / Petrol / AAM)
1.9 TDI (1.9L / 90 Hp / Diesel / AHU)
1.9 TDI (1.9L / 110 Hp / Diesel / AFN)
1.9 TD (1.9L / 75 Hp / Diesel / AAZ)
1.9 TDI (1.9L / 90 Hp / Diesel / 1Z)
2 (2.0L / 115 Hp / Petrol / 2E)

Passat Variant IV (3A5) 1993 - 1997

2 (2.0L / 115 Hp / Petrol / 2E)
2 (2.0L / 115 Hp / Petrol / ADY)
2.0 Syncro (2.0L / 115 Hp / Petrol / ADY)
1.8 (1.8L / 90 Hp / Petrol / ADZ)
1.6 (1.6L / 100 Hp / Petrol / AEK)
2 (2.0L / 107 Hp / Petrol / AEP)
1.6 (1.6L / 100 Hp / Petrol / AFT)
2 (2.0L / 115 Hp / Petrol / AGG)
2.0 Syncro (2.0L / 115 Hp / Petrol / AGG)
1.8 (1.8L / 90 Hp / Petrol / ABS)
2.0 16V (2.0L / 150 Hp / Petrol / ABF)
2.0 Syncro (2.0L / 115 Hp / Petrol / 2E)
1.9 TDI (1.9L / 90 Hp / Diesel / 1Z)
1.9 TD (1.9L / 75 Hp / Diesel / AAZ)
1.9 TDI (1.9L / 110 Hp / Diesel / AFN)
1.9 TDI (1.9L / 90 Hp / Diesel / AHU)
1.8 (1.8L / 75 Hp / Petrol / AAM)

Passat Variant III (315) 1988 - 1993

2 (2.0L / 115 Hp / Petrol / 2E)
1.6 (1.6L / 75 Hp / Petrol / 1F)
2.0 16V (2.0L / 136 Hp / Petrol / 9A)
1.8 (1.8L / 75 Hp / Petrol / AAM)
1.8 (1.8L / 90 Hp / Petrol / ABS)
2 (2.0L / 115 Hp / Petrol / ADY)
2.0 Syncro (2.0L / 115 Hp / Petrol / ADY)
1.6 TD (1.6L / 80 Hp / Diesel / RA)
1.8 (1.8L / 90 Hp / Petrol / RP)
1.6 (1.6L / 72 Hp / Petrol / RF)
2.0 Syncro (2.0L / 115 Hp / Petrol / 2E)
1.9 D (1.9L / 64 Hp / Diesel / 1Y)
1.9 TD (1.9L / 75 Hp / Diesel / AAZ)
1.6 (1.6L / 72 Hp / Petrol / EZ)
1.8 (1.8L / 136 Hp / Petrol / KR)
1.8 (1.8L / 112 Hp / Petrol / PB)
1.8 (1.8L / 107 Hp / Petrol / PF)
1.8 G60 Syncro (1.8L / 160 Hp / Petrol / PG)
1.6 TD (1.6L / 80 Hp / Diesel / SB)

Golf Hatch III (1H1 / 1W1) 1991 - 1998

2 (2.0L / 115 Hp / Petrol / 2E)
1.6 (1.6L / 101 Hp / Petrol / AEK)
2.0 GL (2.0L / 107 Hp / Petrol / AEP)
1.6 (1.6L / 101 Hp / Petrol / AFT)
2.0 Syncro (2.0L / 115 Hp / Petrol / AGG)
2 (2.0L / 115 Hp / Petrol / AGG)
2 (2.0L / 115 Hp / Petrol / AKR)
1.6 (1.6L / 101 Hp / Petrol / AKS)
1.9 TDI (1.9L / 90 Hp / Diesel / ALE)
1.9 TDI Syncro (1.9L / 90 Hp / Diesel / ALE)
1.8 Syncro (1.8L / 90 Hp / Petrol / ADZ)
1.8 (1.8L / 90 Hp / Petrol / ADZ)
2 (2.0L / 115 Hp / Petrol / ADY)
1.9 D (1.9L / 64 Hp / Diesel / 1Y)
1.9 TDI (1.9L / 90 Hp / Diesel / 1Z)
1.9 TDI Syncro (1.9L / 90 Hp / Diesel / 1Z)
1.9 TD/GTD (1.9L / 75 Hp / Diesel / AAZ)
1.9 TDI (1.9L / 110 Hp / Diesel / AFN)
1.9 TDI (1.9L / 90 Hp / Diesel / AHU)
1.9 TDI Syncro (1.9L / 90 Hp / Diesel / AHU)
1.8 (1.8L / 75 Hp / Petrol / AAM)
2.0 GTI 16V (2.0L / 150 Hp / Petrol / ABF)
1.8 (1.8L / 90 Hp / Petrol / ABS)
1.8 Syncro (1.8L / 90 Hp / Petrol / ABS)
1.8 (1.8L / 90 Hp / Petrol / ACC)
1.8 (1.8L / 90 Hp / Petrol / ADD)

New Beetle Hatch (9C1 / 1C1) 1998 - 2010

1.9 TDI (1.9L / 90 Hp / Diesel / ALH)

Polo Playa Hatch III 1995 - 2009
Passat Variant V (3B6) 2000 - 2005

1.9 TDI (1.9L / 101 Hp / Diesel / AVB)
1.8 4motion (1.8L / 170 Hp / Petrol / AWM)
1.8 T (1.8L / 170 Hp / Petrol / AWM)

Passat Saloon V (3B3 / 9F8) 2000 - 2005

1.9 TDI (1.9L / 101 Hp / Diesel / AVB)
2 (2.0L / 115 Hp / Petrol / BFF)
1.8 T 20V (1.8L / 150 Hp / Petrol / BGC)
1.8 T 20V (1.8L / 150 Hp / Petrol / AWL)
1.8 T (1.8L / 170 Hp / Petrol / AWM)
1.8 T 4motion (1.8L / 170 Hp / Petrol / AWM)

Scirocco II (533) 1980 - 1992

1.8 (1.8L / 112 Hp / DX)
1.6 (1.6L / 72 Hp / RE)
1.8 16V (1.8L / 129 Hp / PL)
1.8 (1.8L / 112 Hp / PB)
1.8 16V (1.8L / 139 Hp / KR)
1.8 (1.8L / 95 Hp / JH)
1.8 (1.8L / 90 Hp / EX)
1.6 (1.6L / 75 Hp / EW)
1.8 (1.8L / 112 Hp / EV)

Honda

Accord Saloon II (AC / AD / SZ) 1981 - 1985

1.6 EX (1.6L / 88 Hp / EZ)

Accord Hatch II (AC / AD / SZ) 1981 - 1985

1.6 EX (1.6L / 88 Hp / EZ)

Toyota

Land Cruiser Pickup II (J40) 1965 - 2001

4.0 D (4.0L / 103 Hp / Diesel / 2H)

Tercel Estate II (L20) 1982 - 1988

1.5 4WD (1.5L / 70 Hp / Petrol / 3A)

Corona Estate VI (T130) 1978 - 1983

2 (1.9L / 79 Hp / Petrol / 1X)

Corolla Hatch VI (E90) 1987 - 1992

1.3 carb (1.3L / 75 Hp / Petrol / 2E)

Corolla Estate VI (E90) 1987 - 1995

1.3 (1.3L / 75 Hp / Petrol / 2E)

Corolla Saloon VI (E90) 1987 - 1992

1.3 (1.3L / 75 Hp / Petrol / 2E)

Corolla Compact VI (E90) 1987 - 1995

1.3 carb (1.3L / 75 Hp / Petrol / 2E)

Land Cruiser IV (J70) 1984 - current

4.0 D 4WD (4.0L / 101 Hp / Diesel / 2H)

Starlet IV (P80) 1989 - 1996

1.3 (1.3L / 75 Hp / Petrol / 2E)

Corolla Estate VII (E100) 1991 - 2002

1.3 (1.3L / 72 Hp / Petrol / 2E)

Starlet V (P90) 1996 - 1999
Corolla Hatch VII (E100) 1992 - 1999

1.3 12V (1.3L / 72 Hp / Petrol / 2E)

Corolla Compact VII (E100) 1992 - 1999

1.3 12V (1.3L / 72 Hp / Petrol / 2E)

Corolla Saloon VII (E100) 1991 - 2002

1.3 12V (1.3L / 72 Hp / Petrol / 2E)

Corolla Saloon VIII (E110) 1995 - 2004

1.3 (1.3L / 65 Hp / Petrol / 2E)

Land Cruiser II (J40) 1967 - 2001

4.0 D (4.0L / 103 Hp / Diesel / 2H)

Land Cruiser III (J60) 1980 - 1992

4.0 Diesel (4.0L / 103 Hp / Diesel / 2H)
4.0 Diesel [JP] (4.0L / 101 Hp / Diesel / 2H)
4.0 Diesel (4.0L / 105 Hp / Diesel / 2H)

Audi

100 Saloon (C1) 1968 - 1976

1.6 (1.6L / 85 Hp / YM)
1.8 (1.8L / 80 Hp / ZV)

A6 Avant (4A5 / C4) 1994 - 1997

1.9 TDI (1.9L / 90 Hp / Diesel / 1Z)
2 (2.0L / 100 Hp / Petrol / AAE)
2 (2.0L / 115 Hp / Petrol / ABK)
2.0 16V quattro (2.0L / 140 Hp / Petrol / ACE)
2.0 16V (2.0L / 140 Hp / Petrol / ACE)
1.8 (1.8L / 125 Hp / Petrol / ADR)
1.8 quattro (1.8L / 125 Hp / Petrol / ADR)
2 (2.0L / 107 Hp / Petrol / ADW)
1.9 TDI (1.9L / 90 Hp / Diesel / AHU)

100 Avant II (43 / C2) 1977 - 1983

1.6 (1.6L / 85 Hp / Petrol / YV)

100 Saloon II (43 / C2) 1976 - 1982

1.6 (1.6L / 85 Hp / Petrol / YV)

Coupe (85) 1980 - 1988

1.8 GT (1.8L / 112 Hp / DZ)
1.8 GT quattro (1.8L / 112 Hp / DZ)
1.8 GT (1.8L / 93 Hp / JN)
1.8 GT (1.8L / 90 Hp / JV)
1.8 GT (1.8L / 107 Hp / PV)
1.8 GT (1.8L / 88 Hp / SF)
1.6 (1.6L / 75 Hp / YN)
1.8 GT (1.8L / 90 Hp / DS)

90 Saloon III (81 / B2) 1984 - 1987

1.6 TD (1.6L / 70 Hp / Diesel / CY)

90 Saloon III (81 / B2) 1984 - 1988

1.6 TD (1.6L / 70 Hp / Diesel / CY)

80 Saloon III (81 / 85 B2) 1978 - 1987

1.8 (1.8L / 88 Hp / Petrol / SF)
1.6 D (1.6L / 54 Hp / Diesel / CR)
1.6 TD (1.6L / 70 Hp / Diesel / CY)
1.6 D (1.6L / 54 Hp / Diesel / JK)
1.7 (1.7L / 74 Hp / Petrol / WT)
1.6 (1.6L / 75 Hp / Petrol / WV)
1.6 (1.6L / 75 Hp / Petrol / YN)
1.6 (1.6L / 85 Hp / Petrol / YP)
1.6 (1.6L / 70 Hp / Petrol / YT)
1.6 (1.6L / 70 Hp / Petrol / YY)
1.6 GLE (1.6L / 110 Hp / Petrol / YZ)
1.8 GTE quattro (1.8L / 110 Hp / Petrol / PV)
1.8 GTE (1.8L / 110 Hp / Petrol / PV)
1.8 CC quattro (1.8L / 90 Hp / Petrol / NE)
1.8 (1.8L / 90 Hp / Petrol / DS)
1.6 (1.6L / 75 Hp / Petrol / DT)
1.8 GTE (1.8L / 112 Hp / Petrol / DZ)
1.8 GTE quattro (1.8L / 112 Hp / Petrol / DZ)
1.3 (1.3L / 60 Hp / Petrol / EP)
1.8 CC quattro (1.8L / 90 Hp / Petrol / JN)
1.8 (1.8L / 90 Hp / Petrol / JN)
1.6 (1.6L / 75 Hp / Petrol / JU)
1.8 (1.8L / 90 Hp / Petrol / JV)
1.8 CC quattro (1.8L / 90 Hp / Petrol / JV)

80 Saloon III (81 / 85 B2) 1978 - 1986

1.8 (1.8L / 88 Hp / Petrol / SF)
1.6 D (1.6L / 54 Hp / Diesel / CR)
1.6 TD (1.6L / 70 Hp / Diesel / CY)
1.6 D (1.6L / 54 Hp / Diesel / JK)
1.7 (1.7L / 74 Hp / Petrol / WT)
1.6 (1.6L / 75 Hp / Petrol / WV)
1.6 (1.6L / 75 Hp / Petrol / YN)
1.6 (1.6L / 85 Hp / Petrol / YP)
1.6 (1.6L / 70 Hp / Petrol / YT)
1.6 (1.6L / 70 Hp / Petrol / YY)
1.6 GLE (1.6L / 110 Hp / Petrol / YZ)
1.8 GTE (1.8L / 110 Hp / Petrol / PV)
1.8 GTE quattro (1.8L / 110 Hp / Petrol / PV)
1.8 (1.8L / 90 Hp / Petrol / DS)
1.6 (1.6L / 75 Hp / Petrol / DT)
1.8 GTE quattro (1.8L / 112 Hp / Petrol / DZ)
1.8 GTE (1.8L / 112 Hp / Petrol / DZ)
1.3 (1.3L / 60 Hp / Petrol / EP)
1.8 (1.8L / 90 Hp / Petrol / JN)
1.8 CC quattro (1.8L / 90 Hp / Petrol / JN)
1.8 (1.8L / 90 Hp / Petrol / JV)
1.8 CC quattro (1.8L / 90 Hp / Petrol / JV)
1.8 CC quattro (1.8L / 90 Hp / Petrol / NE)

80 Avant V (8C5 / B4) 1991 - 1996

2.0 quattro (2.0L / 107 Hp / Petrol / ADW)
1.6 E (1.6L / 100 Hp / Petrol / ADA)
2.0 E 16V (2.0L / 140 Hp / Petrol / ACE)
2.0 E 16V quattro (2.0L / 140 Hp / Petrol / ACE)
2 (2.0L / 90 Hp / Petrol / ABT)
2.0 E (2.0L / 115 Hp / Petrol / ABK)
1.9 TD (1.9L / 75 Hp / Diesel / AAZ)
1.9 TDI (1.9L / 90 Hp / Diesel / 1Z)

80 Saloon IV (893 / 89Q / 8A2 / B3) 1986 - 1991

1.8 S (1.8L / 90 Hp / Petrol / NE)
1.8 S quattro (1.8L / 90 Hp / Petrol / PM)
1.8 S (1.8L / 90 Hp / Petrol / PM)
1.6 (1.6L / 70 Hp / Petrol / PP)
1.6 (1.6L / 75 Hp / Petrol / RN)
1.8 (1.8L / 75 Hp / Petrol / RU)
1.9 E (1.8L / 113 Hp / Petrol / SD)
1.9 E quattro (1.8L / 113 Hp / Petrol / SD)
1.8 S (1.8L / 87 Hp / Petrol / SF)
1.8 S quattro (1.8L / 88 Hp / Petrol / SF)
1.6 TD (1.6L / 80 Hp / Diesel / RA)
1.6 TD (1.6L / 80 Hp / Diesel / SB)
1.8 S quattro (1.8L / 90 Hp / Petrol / NE)
1.8 S (1.8L / 90 Hp / Petrol / JV)
1.9 D (1.9L / 68 Hp / Diesel / 1Y)
2.0 E quattro (2.0L / 113 Hp / Petrol / 3A)
2.0 E (2.0L / 113 Hp / Petrol / 3A)
2.0 E 16V quattro (2.0L / 137 Hp / Petrol / 6A)
2.0 E 16V (2.0L / 137 Hp / Petrol / 6A)
2 (2.0L / 115 Hp / Petrol / AAD)
2.0 quattro (2.0L / 115 Hp / Petrol / AAD)
1.6 (1.6L / 102 Hp / Petrol / ABB)
1.8 E (1.8L / 112 Hp / Petrol / DZ)
1.8 E quattro (1.8L / 112 Hp / Petrol / DZ)
1.8 S quattro (1.8L / 90 Hp / Petrol / JN)
1.8 S (1.8L / 90 Hp / Petrol / JN)
1.6 D (1.6L / 54 Hp / Diesel / JK)

A6 Saloon (4A2 / C4) 1994 - 1997

1.9 TDI (1.9L / 90 Hp / Diesel / 1Z)
2 (2.0L / 101 Hp / Petrol / AAE)
2 (2.0L / 115 Hp / Petrol / ABK)
2.0 16V (2.0L / 140 Hp / Petrol / ACE)
2.0 16V quattro (2.0L / 140 Hp / Petrol / ACE)
1.8 (1.8L / 125 Hp / Petrol / ADR)
1.8 quattro (1.8L / 125 Hp / Petrol / ADR)
2 (2.0L / 107 Hp / Petrol / ADW)
1.9 TDI (1.9L / 90 Hp / Diesel / AHU)

100 Saloon IV (4A2 / C4) 1990 - 1994

2.0 E 16V (2.0L / 140 Hp / Petrol / ACE)
2.0 E 16V quattro (2.0L / 140 Hp / Petrol / ACE)
2.0 E (2.0L / 115 Hp / Petrol / ABK)
1.6 (1.6L / 102 Hp / Petrol / ABB)
2 (2.0L / 100 Hp / Petrol / AAE)
2.0 E (2.0L / 115 Hp / Petrol / AAD)
2.0 E quattro (2.0L / 115 Hp / Petrol / AAD)

100 Avant III (445 / 44Q / C3) 1982 - 1990

1.8 quattro KAT (1.8L / 90 Hp / Petrol / 4B)
1.8 KAT (1.8L / 90 Hp / Petrol / 4B)
1.8 (1.8L / 75 Hp / Petrol / DR)
1.8 (1.8L / 90 Hp / Petrol / DS)
1.8 (1.8L / 90 Hp / Petrol / JW)
1.8 quattro (1.8L / 90 Hp / Petrol / JW)
1.8 (1.8L / 90 Hp / Petrol / NP)
1.8 quattro (1.8L / 90 Hp / Petrol / NP)
1.8 quattro KAT (1.8L / 90 Hp / Petrol / PH)
1.8 KAT (1.8L / 90 Hp / Petrol / PH)
1.8 (1.8L / 75 Hp / Petrol / RS)
1.8 quattro (1.8L / 88 Hp / Petrol / SH)
1.8 (1.8L / 88 Hp / Petrol / SH)

100 Saloon III (443 / 44Q / C3) 1982 - 1990

1.8 quattro KAT (1.8L / 90 Hp / Petrol / 4B)
1.8 KAT (1.8L / 90 Hp / Petrol / 4B)
1.8 (1.8L / 75 Hp / Petrol / DR)
1.8 (1.8L / 90 Hp / Petrol / DS)
1.8 (1.8L / 90 Hp / Petrol / JW)
1.8 quattro (1.8L / 90 Hp / Petrol / JW)
1.8 (1.8L / 90 Hp / Petrol / NP)
1.8 quattro (1.8L / 90 Hp / Petrol / NP)
1.8 quattro KAT (1.8L / 90 Hp / Petrol / PH)
1.8 KAT (1.8L / 90 Hp / Petrol / PH)
1.8 (1.8L / 75 Hp / Petrol / RS)
1.8 (1.8L / 88 Hp / Petrol / SH)
1.8 quattro (1.8L / 88 Hp / Petrol / SH)

90 Saloon IV (893 / 89Q / 8A2 / 8C2 / B3 / B4) 1987 - 1994

1.6 TD (1.6L / 80 Hp / Diesel / RA)
2.0 quattro (2.0L / 137 Hp / Petrol / 6A)
1.6 TD (1.6L / 80 Hp / Diesel / SB)

Coupe II (89 / 8B3) 1988 - 1996

1.8 (1.8L / 112 Hp / DZ)
2.0 16 V (2.0L / 140 Hp / ACE)
2 (2.0L / 115 Hp / ABK)
2 (2.0L / 115 Hp / AAD)
2.0 16 V (2.0L / 137 Hp / 6A)
2 (2.0L / 113 Hp / 3A)

100 Avant IV (4A5 / C4) 1990 - 1994

2.0 E 16V quattro (2.0L / 140 Hp / Petrol / ACE)
2.0 E 16V (2.0L / 140 Hp / Petrol / ACE)
2.0 E (2.0L / 115 Hp / Petrol / ABK)
2.0 E (2.0L / 100 Hp / Petrol / AAE)
2.0 E (2.0L / 115 Hp / Petrol / AAD)
2.0 E quattro (2.0L / 115 Hp / Petrol / AAD)

80 Saloon V (8C2 / B4) 1991 - 1995

2.0 quattro (2.0L / 107 Hp / Petrol / ADW)
1.6 E (1.6L / 100 Hp / Petrol / ADA)
2.0 E 16V (2.0L / 140 Hp / Petrol / ACE)
2.0 E 16V quattro (2.0L / 140 Hp / Petrol / ACE)
2 (2.0L / 90 Hp / Petrol / ABT)
1.6 (1.6L / 71 Hp / Petrol / ABM)
2.0 E (2.0L / 115 Hp / Petrol / ABK)
2.0 E quattro (2.0L / 115 Hp / Petrol / ABK)
1.9 TD (1.9L / 75 Hp / Diesel / AAZ)
2.0 E 16V (2.0L / 137 Hp / Petrol / 6A)
1.9 TDI (1.9L / 90 Hp / Diesel / 1Z)

Cabriolet (8G7 / B4) 1991 - 2000

1.9 TDI (1.9L / 90 Hp / Diesel / AHU)
1.8 (1.8L / 125 Hp / Petrol / ADR)
2.0 16V (2.0L / 140 Hp / Petrol / ACE)
2.0 E (2.0L / 115 Hp / Petrol / ABK)
1.9 TDI (1.9L / 90 Hp / Diesel / 1Z)

A4 Saloon (8D2 / B5) 1994 - 2001

1.8 T quattro (1.8L / 170 Hp / Petrol / AWM)
1.6 (1.6L / 100 Hp / Petrol / AHL)
1.6 (1.6L / 100 Hp / Petrol / ARM)
1.8 T quattro (1.8L / 180 Hp / Petrol / AJL)
1.8 T (1.8L / 180 Hp / Petrol / AJL)
1.9 TDI (1.9L / 90 Hp / Diesel / AHU)
1.9 TDI (1.9L / 90 Hp / Diesel / AHH)
1.8 quattro (1.8L / 115 Hp / Petrol / AFY)
1.8 (1.8L / 115 Hp / Petrol / AFY)
1.9 TDI quattro (1.9L / 110 Hp / Diesel / AFN)
1.9 TDI (1.9L / 110 Hp / Diesel / AFN)
1.9 TDI (1.9L / 75 Hp / Diesel / AFF)
1.8 T (1.8L / 150 Hp / Petrol / AEB)
1.8 T quattro (1.8L / 150 Hp / Petrol / AEB)
1.8 (1.8L / 125 Hp / Petrol / ADR)
1.8 quattro (1.8L / 125 Hp / Petrol / ADR)
1.6 (1.6L / 100 Hp / Petrol / ADP)
1.9 TDI quattro (1.9L / 110 Hp / Diesel / AVG)
1.9 TDI (1.9L / 110 Hp / Diesel / AVG)
1.9 TDI quattro (1.9L / 116 Hp / Diesel / ATJ)
1.8 (1.8L / 125 Hp / Petrol / ARG)
1.8 quattro (1.8L / 125 Hp / Petrol / ARG)
1.8 T (1.8L / 150 Hp / Petrol / APU)
1.8 T quattro (1.8L / 150 Hp / Petrol / APU)
1.8 (1.8L / 125 Hp / Petrol / APT)
1.8 quattro (1.8L / 125 Hp / Petrol / APT)
1.9 TDI (1.9L / 90 Hp / Diesel / 1Z)

A4 Avant (8D5 / B5) 1994 - 2002

1.6 (1.6L / 100 Hp / Petrol / AHL)
1.6 (1.6L / 100 Hp / Petrol / ARM)
1.9 TDI quattro (1.9L / 110 Hp / Diesel / AVG)
1.8 T (1.8L / 180 Hp / Petrol / AJL)
1.9 TDI (1.9L / 90 Hp / Diesel / AHU)
1.9 TDI (1.9L / 90 Hp / Diesel / AHH)
1.8 quattro (1.8L / 115 Hp / Petrol / AFY)
1.8 (1.8L / 115 Hp / Petrol / AFY)
1.9 TDI quattro (1.9L / 110 Hp / Diesel / AFN)
1.9 TDI (1.9L / 110 Hp / Diesel / AFN)
1.9 TDI (1.9L / 75 Hp / Diesel / AFF)
1.8 T (1.8L / 150 Hp / Petrol / AEB)
1.8 T quattro (1.8L / 150 Hp / Petrol / AEB)
1.8 (1.8L / 125 Hp / Petrol / ADR)
1.8 quattro (1.8L / 125 Hp / Petrol / ADR)
1.6 (1.6L / 100 Hp / Petrol / ADP)
1.8 T quattro (1.8L / 180 Hp / Petrol / AJL)
1.9 TDI (1.9L / 110 Hp / Diesel / AVG)
1.9 TDI quattro (1.9L / 115 Hp / Diesel / ATJ)
1.9 TDI (1.9L / 115 Hp / Diesel / ATJ)
1.8 (1.8L / 125 Hp / Petrol / ARG)
1.8 quattro (1.8L / 125 Hp / Petrol / ARG)
1.8 T (1.8L / 150 Hp / Petrol / APU)
1.8 T quattro (1.8L / 150 Hp / Petrol / APU)
1.8 (1.8L / 125 Hp / Petrol / APT)
1.8 quattro (1.8L / 125 Hp / Petrol / APT)
1.9 TDI (1.9L / 90 Hp / Diesel / 1Z)

A6 Avant II (4B5 / 4B6 / C5) 1997 - 2005

1.8 T quattro (1.8L / 150 Hp / Petrol / APU)
1.8 T (1.8L / 150 Hp / Petrol / APU)
1.8 T (1.8L / 180 Hp / Petrol / AJL)
1.8 T quattro (1.8L / 180 Hp / Petrol / AJL)
1.8 (1.8L / 116 Hp / Petrol / AFY)
1.9 TDI (1.9L / 110 Hp / Diesel / AFN)
1.8 T quattro (1.8L / 150 Hp / Petrol / AEB)
1.9 TDI (1.9L / 110 Hp / Diesel / AVG)
1.8 T (1.8L / 150 Hp / Petrol / AEB)

A6 Saloon II (4B2 / 4B4 / C5) 1997 - 2005

1.8 T (1.8L / 150 Hp / Petrol / APU)
1.8 T quattro (1.8L / 150 Hp / Petrol / APU)
1.8 T (1.8L / 180 Hp / Petrol / AJL)
1.8 T quattro (1.8L / 180 Hp / Petrol / AJL)
1.8 (1.8L / 116 Hp / Petrol / AFY)
1.9 TDI (1.9L / 110 Hp / Diesel / AFN)
1.8 T (1.8L / 150 Hp / Petrol / AEB)
1.9 TDI (1.9L / 110 Hp / Diesel / AVG)
1.8 (1.8L / 125 Hp / Petrol / ANQ)
1.8 T (1.8L / 150 Hp / Petrol / AWL)
1.8 T quattro (1.8L / 150 Hp / Petrol / AEB)

A3 Hatch (8L1) 1996 - 2006

1.9 TDI (1.9L / 110 Hp / Diesel / ASV)
1.9 TDI (1.9L / 90 Hp / Diesel / AGR)
1.9 TDI (1.9L / 110 Hp / Diesel / AHF)
1.9 TDI (1.9L / 90 Hp / Diesel / ALH)

A4 Avant II (8E5 / B6) 2000 - 2005

1.9 TDI (1.9L / 101 Hp / Diesel / AVB)

80 Saloon II (80 / 82 / B1) 1972 - 1978

1.5 (1.5L / 85 Hp / ZC)
1.5 (1.5L / 75 Hp / ZB)
1.6 GTE (1.6L / 110 Hp / YS)
1.6 (1.6L / 85 Hp / YP)
1.6 (1.6L / 75 Hp / YN)
1.6 (1.6L / 79 Hp / YK)
1.5 (1.5L / 75 Hp / YJ)
1.6 GT (1.6L / 100 Hp / XX)
1.6 (1.6L / 72 Hp / FS)

A4 Saloon II (8E2 / B6) 2000 - 2005

1.8 T quattro (1.8L / 170 Hp / Petrol / AWM)
1.9 TDI (1.9L / 101 Hp / Diesel / AVB)

Ford

Granada Saloon (GGTL / GGFL) 1972 - 1977
Granada Estate (GGNL) 1972 - 1977
Galaxy (WGR) 1995 - 2006

1.9 TDI (1.9L / 90 Hp / Diesel / 1Z)
1.9 TDI (1.9L / 110 Hp / Diesel / AVG)
1.9 TDI (1.9L / 90 Hp / Diesel / AHU)
1.9 TDI (1.9L / 110 Hp / Diesel / AFN)

Maverick II 2001 - 2008

2.3 16V (2.3L / 150 Hp / GZ)

Escort Saloon II (ATH) 1973 - 1981

2.0 RS (2.0L / 100 Hp / NE)

Mazda

626 Hatch V (GF) 1997 - 2002

2 (2.0L / 115 Hp / Petrol / FS)

Premacy (CP) 1999 - 2005

2 (2.0L / 131 Hp / Petrol / FS)
2.0 [GL] (2.0L / 131-165 Hp / Petrol / FS)

626 Estate V (GW) 1998 - 2002

2 (2.0L / 126 Hp / Petrol / FS)
2 (2.0L / 116 Hp / Petrol / FS)

MPV II (LW) 1999 - 2006

2.0 [JP] (2.0L / 135 Hp / Petrol / FS)

626 Estate III (GV) 1987 - 1998

2.0 GLX (2.0L / 117 Hp / Petrol / FS)

626 Saloon IV (GE) 1991 - 1998

2.0 i 4WD (2.0L / 116 Hp / Petrol / FS)
2.0 i (2.0L / 115 Hp / Petrol / FS)

626 Saloon V (GF) 1997 - 2002

2.0 [US] (2.0L / 125-130 Hp / Petrol / FS)
2 (2.0L / 115 Hp / Petrol / FS)

MX-6 II (GE) 1991 - 1998
626 Hatch IV (GE) 1991 - 1998

2.0 i 4WD (2.0L / 116 Hp / Petrol / FS)
2.0 i (2.0L / 115 Hp / Petrol / FS)

323 Hatch VI (BJ) 1998 - 2004

2 (2.0L / 130 Hp / Petrol / FS)

Ford USA

Probe II (ECP) 1993 - 1998

2.0 16V (2.0L / 116 Hp / FS)

Dodge

Ram 3500 Pickup II (DR / DH / D1 / DC / DM) 2002 - 2009

5.7 4x4 (5.7L / 350 Hp / EZA)

Charger 2005 - 2010

5.7 (5.7L / 349 Hp / EZA)
5.7 (5.7L / 340 Hp / EZA)
5.7 R/T (5.7L / 340 Hp / EZA)

Ram 2500 Pickup III (D1) 2002 - 2009

5.7 (5.7L / 349 Hp / Petrol / EZA)

Ram 1500 Pickup III (D1 / DC / DH / DM / DR) 2001 - 2008

5.7 (5.7L / 335 Hp / EZA)
5.7 4WD (5.7L / 349 Hp / EZA)
5.7 (5.7L / 349 Hp / EZA)

Durango II (HB) 2003 - 2008

5.7 SLT Hemi AWD (5.7L / 349 Hp / EZA)

Seat

Toledo Saloon II (1M2) 1998 - 2006

1.9 TDI (1.9L / 90 Hp / Diesel / AGR)
1.9 TDI (1.9L / 110 Hp / Diesel / AHF)
1.9 TDI (1.9L / 90 Hp / Diesel / ALH)
1.9 TDI (1.9L / 110 Hp / Diesel / ASV)

Leon Hatch (1M1) 1999 - 2006

1.9 TDI (1.9L / 90 Hp / Diesel / AGR)
1.9 TDI (1.9L / 110 Hp / Diesel / AHF)
1.9 TDI (1.9L / 90 Hp / Diesel / ALH)
1.9 TDI (1.9L / 110 Hp / Diesel / ASV)

Cordoba Vario Estate (6K5) 1996 - 2002

1.9 TDI (1.9L / 90 Hp / Diesel / 1Z)
1.9 SDI (1.9L / 68 Hp / Diesel / AGP)
1.9 TDI (1.9L / 110 Hp / Diesel / AFN)
1.9 TDI (1.9L / 90 Hp / Diesel / AGR)
1.9 TDI (1.9L / 90 Hp / Diesel / AHU)
1.9 TDI (1.9L / 90 Hp / Diesel / ALH)
1.9 TDI (1.9L / 110 Hp / Diesel / ASV)
1.6 i (1.6L / 75 Hp / Petrol / 1F)
1.6 i (1.6L / 100 Hp / Petrol / AFT)

Alhambra (7V8 / 7V9) 1996 - 2010

1.9 TDI (1.9L / 90 Hp / Diesel / 1Z)
1.8 T 20V (1.8L / 150 Hp / Petrol / AWC)
2.0 i (2.0L / 115 Hp / Petrol / ATM)
1.8 T 20V (1.8L / 150 Hp / Petrol / AJH)
2.0 i (2.0L / 115 Hp / Petrol / ADY)
1.9 TDI (1.9L / 110 Hp / Diesel / AFN)
1.9 TDI (1.9L / 90 Hp / Diesel / AHU)
1.9 TDI (1.9L / 110 Hp / Diesel / AVG)

Inca (6K9) 1995 - 2003

1.9 D (1.9L / 64 Hp / Diesel / 1Y)
1.9 SDI (1.9L / 64 Hp / Diesel / AYQ)
1.6 i (1.6L / 75 Hp / Petrol / 1F)

Toledo Hatch (1L2) 1991 - 1999

2.0 i (2.0L / 115 Hp / Petrol / 2E)
1.6 i (1.6L / 100 Hp / Petrol / AFT)
1.8 i (1.8L / 90 Hp / Petrol / ADZ)
1.8 i (1.8L / 90 Hp / Petrol / ACC)
1.8 i (1.8L / 90 Hp / Petrol / ABS)
1.6 i (1.6L / 73 Hp / Petrol / ABN)
2.0 i 16V (2.0L / 150 Hp / Petrol / ABF)
1.6 i (1.6L / 75 Hp / Petrol / 1F)
1.8 i (1.8L / 90 Hp / Petrol / RP)
1.8 16V (1.8L / 125 Hp / Petrol / PL)
1.8 16V GT (1.8L / 136 Hp / Petrol / KR)
1.6 i (1.6L / 73 Hp / Petrol / EZ)
1.9 TDI (1.9L / 90 Hp / Diesel / AHU)
1.9 TDI (1.9L / 110 Hp / Diesel / AFN)
1.9 TD (1.9L / 75 Hp / Diesel / AAZ)
1.9 TDI (1.9L / 90 Hp / Diesel / 1Z)
1.9 D (1.9L / 64 Hp / Diesel / 1Y)
2.0 i (2.0L / 115 Hp / Petrol / AGG)

Cordoba Saloon (6K2) 1993 - 2002

1.9 SDI (1.9L / 68 Hp / Diesel / AGP)
1.9 TDI (1.9L / 90 Hp / Diesel / ALH)
1.9 TDI (1.9L / 90 Hp / Diesel / AHU)
1.9 TDI (1.9L / 90 Hp / Diesel / AGR)
1.9 TDI (1.9L / 110 Hp / Diesel / AFN)
1.9 TD (1.9L / 75 Hp / Diesel / AAZ)
1.9 TDI (1.9L / 90 Hp / Diesel / 1Z)
1.9 D (1.9L / 64 Hp / Diesel / 1Y)
1.9 TDI (1.9L / 110 Hp / Diesel / ASV)
2.0 i (2.0L / 115 Hp / Petrol / AGG)
1.6 i (1.6L / 100 Hp / Petrol / AFT)
1.8 i (1.8L / 90 Hp / Petrol / ADZ)
1.8 i (1.8L / 90 Hp / Petrol / ACC)
1.8 i (1.8L / 90 Hp / Petrol / ABS)
2.0 i 16V (2.0L / 150 Hp / Petrol / ABF)
1.6 i (1.6L / 75 Hp / Petrol / 1F)
2.0 i (2.0L / 115 Hp / Petrol / 2E)

Ibiza Hatch II (6K1) 1993 - 2002

1.9 TDI (1.9L / 90 Hp / Diesel / ALH)
1.9 TDI (1.9L / 90 Hp / Diesel / AHU)
1.9 TDI (1.9L / 90 Hp / Diesel / AGR)
1.9 TDI (1.9L / 110 Hp / Diesel / AFN)
1.9 TD (1.9L / 75 Hp / Diesel / AAZ)
1.9 TDI (1.9L / 90 Hp / Diesel / 1Z)
1.9 D (1.9L / 64 Hp / Diesel / 1Y)
1.9 TDI (1.9L / 110 Hp / Diesel / ASV)
1.9 SDI (1.9L / 68 Hp / Diesel / AGP)
2.0 i (2.0L / 115 Hp / Petrol / AGG)
1.6 i (1.6L / 100 Hp / Petrol / AFT)
1.8 i (1.8L / 90 Hp / Petrol / ADZ)
1.8 i (1.8L / 90 Hp / Petrol / ACC)
1.8 i (1.8L / 90 Hp / Petrol / ABS)
2.0 i 16V (2.0L / 150 Hp / Petrol / ABF)
1.6 i (1.6L / 75 Hp / Petrol / 1F)
2.0 i (2.0L / 115 Hp / Petrol / 2E)

Kia

Retona (CE) 1999 - 2004

2.0 TD 4WD (2.0L / 83 Hp / Diesel / RF)

Sportage (K00) 1993 - 2007

2.0 TD 4WD (2.0L / 83 Hp / Diesel / RF)