
ACL Race 5M1695H main bearings for Toyota 4AGE 4AGZE 4A-GEC 4A-GELC 1.6L 16v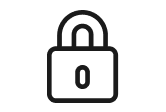 Security policy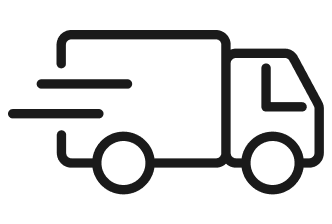 Delivery policy

Shipping outside the EU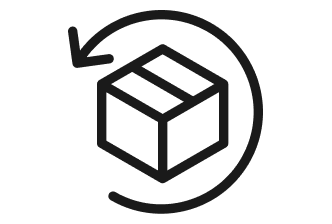 Return policy
Halve design: Upper
STD shaft size: 47.985/48.000mm
STD tunnel size: 52.020/52.050mm
Maximum wall at crown: 2.00mm
Maximum overall length: 19.90mm

Performance engine bearings delivered by the unique combination of design, metallurgy, engineering and precision quality control. ACL Race Series performance engine bearings are manufactured to exacting tolerances. Featuring a blend of characteristics to provide high strength and crankshafts. Excellent seizure resistance. Innovative design improves bearing retention from higher radial contact pressure and locks the bearing into the housing.
Data sheet
Region

Australia

Fitment

Direct Replacement

Superseded Part Number

MB5527XP

Reference OE/OEM Number

MB5527XP0.5

MPN

5M1695H
Audi

Coupe II (89 / 8B3) 1988 - 1996
80 Saloon IV (893 / 89Q / 8A2 / B3) 1986 - 1991

2.0 E quattro (2.0L / 113 Hp / Petrol / 3A)
2.0 E (2.0L / 113 Hp / Petrol / 3A)

Toyota

Carina Saloon V (T170) 1988 - 1992

1.6 (1.6L / 100 Hp / Petrol / 4A-FE)

Corolla Hatch VIII (E110) 1997 - 2002

1.6 (1.6L / 107-110 Hp / Petrol / 4A-FE)
1.8 (1.8L / 116 Hp / Petrol / 7A-FE)

Tercel Hatch (L10) 1978 - 1982
Carina 2 Saloon (T150) 1983 - 1987

1.6 (1.6L / 75 Hp / Petrol / 4A-LC)

Carina 2 Saloon II (T170) 1987 - 1992

1.6 i (1.6L / 102 Hp / Petrol / 4A-FE)
1.6 Carb (1.6L / 90 Hp / Petrol / 4A-F)

Corolla Estate VIII (E110) 1997 - 2001

1.6 (1.6L / 110 Hp / Petrol / 4A-FE)
1.8 AWD (1.8L / 110 Hp / Petrol / 7A-FE)

Tercel Saloon II (L20) 1979 - 1989

1.5 (1.5L / 83 Hp / 3A-U)
1.5 4WD (1.5L / 71 Hp / 3A-U)

Carina 2 Hatch (T150) 1983 - 1988

1.6 (1.6L / 75 Hp / Petrol / 4A-LC)

Corolla Hatch VI (E90) 1987 - 1992

1.6 carb (1.6L / 90 Hp / Petrol / 4A-F)
1.6 i (1.6L / 105 Hp / Petrol / 4A-FE)
1.6 GTI (1.6L / 125 Hp / Petrol / 4A-GE)

Vios Saloon (XP40) 2002 - 2013

1.5 (1.5L / 92 Hp / 5A-FE)

Corolla Estate IV (E70) 1979 - 1987

1.6 (1.6L / 79 Hp / Petrol / 4A-C)

Celica Coupe III (A60) 1981 - 1985

1.6 (1.6L / 124 Hp / 4A-GE)

Corolla Estate VI (E90) 1987 - 1995

1.6 i 4WD (1.6L / 105 Hp / Petrol / 4A-FE)
1.6 i (1.6L / 105 Hp / Petrol / 4A-FE)
1.6 4WD (1.6L / 90 Hp / Petrol / 4A-F)
1.6 (1.6L / 90 Hp / Petrol / 4A-F)

Avensis Hatch (T220) 1997 - 2003

1.6 (1.6L / 110 Hp / Petrol / 4A-FE)
1.8 (1.8L / 110 Hp / Petrol / 7A-FE)

Sprinter Carib III (E110) 1995 - 2002

1.6 (1.6L / 115 Hp / Petrol / 4A-FE)

Celica Coupe IV (T160) 1985 - 1989

1.6 GT 16V (1.6L / 124 Hp / 4A-GELC)

Corolla Saloon VI (E90) 1987 - 1992

1.6 i (1.6L / 105 Hp / Petrol / 4A-FE)
1.5 (1.5L / 94 Hp / Petrol / 5A-FE)
1.6 i 4WD [JP] (1.6L / 100 Hp / Petrol / 4A-FE)
1.6 4WD (1.6L / 90 Hp / Petrol / 4A-F)
1.6 4WD [JP] (1.6L / 90 Hp / Petrol / 4A-F)
1.6 (1.6L / 90 Hp / Petrol / 4A-F)
1.6 (1.6L / 120 Hp / Petrol / 4A-GE)

Avensis Saloon (T220) 1997 - 2003

1.6 (1.6L / 110 Hp / Petrol / 4A-FE)
1.8 (1.8L / 110 Hp / Petrol / 7A-FE)

Corolla Levin VIII (E110) 1995 - 2000

1.6 (1.6L / 110-115 Hp / 4A-FE)
1.6 (1.6L / 165 Hp / 4A-GE)
1.5 (1.5L / 100 Hp / 5A-FE)

Celica Coupe V (T180) 1989 - 1994

1.6 (1.6L / 103 Hp / 4A-FE)

Corolla Compact VI (E90) 1987 - 1995

1.6 carb (1.6L / 90 Hp / Petrol / 4A-F)
1.6 GTi (1.6L / 125 Hp / Petrol / 4A-GE)
1.6 i (1.6L / 105 Hp / Petrol / 4A-FE)

Avensis Estate (T220) 1997 - 2003

1.6 (1.6L / 110 Hp / Petrol / 4A-FE)
1.8 (1.8L / 110 Hp / Petrol / 7A-FE)

MR 2 (W10) 1984 - 1989

1.6 (1.6L / 116 Hp / 4A-GELC)
1.6 Supercharched (1.6L / 146 Hp / 4A-GZE)

Corolla Levin V (E80) 1983 - 1987

1.5 (1.5L / 85 Hp / 3A-U)

Sprinter Hatch VI (E90) 1987 - 1991

1.6 (1.6L / 120 Hp / 4A-GE)
1.5 (1.5L / 94 Hp / 5A-FE)
1.5 (1.5L / 85 Hp / 5A-F)

Corolla Saloon IV (E70) 1979 - 1985

1.6 i (1.6L / 79 Hp / Petrol / 4A-C)

Carina Saloon VII (T210) 1996 - 2001

1.5 (1.5L / 100 Hp / Petrol / 5A-FE)

Corolla Saloon V (E80) 1983 - 1989

1.6 (1.6L / 84 Hp / Petrol / 4A-LC)
1.3 (1.3L / 65-69 Hp / Petrol / 2A-LC)

Sprinter Saloon VI (E90) 1987 - 1991

1.6 i 4WD (1.6L / 100 Hp / 4A-FE)
1.6 Carb 4WD (1.6L / 90 Hp / 4A-F)

Corolla Hatch IV (E70) 1979 - 1983

1.6 (1.6L / 63 Hp / 4A-C)

Corolla Hatch V (E80) 1983 - 1989

1.6 (1.6L / 116 Hp / Petrol / 4A-GELC)
1.6 (1.6L / 79 Hp / Petrol / 4A-LC)
1.3 (1.3L / 65 Hp / Petrol / 2A-LC)
1.6 (1.6L / 84 Hp / Petrol / 4A-LC)

Sprinter Carib II (E90) 1988 - 1995

1.6 4WD (1.6L / 100 Hp / 4A-FE)

Carina E Saloon (T190) 1992 - 1997

1.6 (UKP) (1.6L / 99-107 Hp / Petrol / 4A-FE)
1.6 (JPP) (1.6L / 99-107 Hp / Petrol / 4A-FE)
1.8 (1.8L / 107 Hp / Petrol / 7A-FE)

Corolla FX (E80) 1984 - 1988

1.6 (1.6L / 75 Hp / 4A-LC)
1.6 (1.6L / 116 Hp / 4A-GELC)

Corolla Estate VII (E100) 1991 - 2002

1.6 (1.6L / 114 Hp / Petrol / 4A-FE)
1.6 4WD (1.6L / 107-110 Hp / Petrol / 4A-FE)
1.8 (1.8L / 110-115 Hp / Petrol / 7A-FE)
1.8 4WD (1.8L / 110 Hp / Petrol / 7A-FE)

Caldina II (T210) 1997 - 2002

1.8 (1.8L / 115 Hp / Petrol / 7A-FE)

Tercel Hatch II (L20) 1982 - 1988

1.5 [JP] (1.5L / 71 Hp / Petrol / 3A-U)

Corolla Hatch VII (E100) 1992 - 1999

1.6 (1.6L / 114 Hp / Petrol / 4A-FE)
1.8 (1.8L / 117 Hp / Petrol / 7A-FE)

Carina E Hatch (T190) 1992 - 1997

1.6 (UKP) (1.6L / 99-107 Hp / Petrol / 4A-FE)
1.6 (JPP) (1.6L / 99-107 Hp / Petrol / 4A-FE)
1.8 (1.8L / 107 Hp / Petrol / 7A-FE)

Tercel Estate II (L20) 1982 - 1988

1.5 4WD (1.5L / 70 Hp / Petrol / 3A)

Corolla Compact VII (E100) 1992 - 1999

1.6 (1.6L / 114 Hp / Petrol / 4A-FE)
1.8 (1.8L / 117 Hp / Petrol / 7A-FE)

Caldina (T190) 1992 - 2002

1.8 (1.8L / 115 Hp / Petrol / 7A-FE)

Corsa Saloon II (L20) 1982 - 1989

1.5 4WD (1.5L / 83 Hp / Petrol / 3A-U)

Corolla Saloon VII (E100) 1991 - 2002

1.6 [US] (1.6L / 100-105 Hp / Petrol / 4A-FE)
1.6 [EU] (1.6L / 114 Hp / Petrol / 4A-FE)
1.6 [JP] (1.6L / 115 Hp / Petrol / 4A-FE)
1.6 i 20V (1.6L / 160 Hp / Petrol / 4A-GE)
1.8 (1.8L / 110-115 Hp / Petrol / 7A-FE)

Celica Coupe VI (T200) 1993 - 1999

1.8 (1.8L / 116 Hp / 7A-FE)

Corolla FX II (E90) 1987 - 1992

1.6 (1.6L / 120 Hp / Petrol / 4A-GE)

Corolla Saloon VIII (E110) 1995 - 2004

1.6 (1.6L / 110 Hp / Petrol / 4A-FE)
1.6 [JP] (1.6L / 115 Hp / Petrol / 4A-FE)

Corona Saloon IX (T170) 1987 - 1992

1.6 4WD (1.6L / 100 Hp / Petrol / 4A-FE)
1.5 (1.5L / 85 Hp / Petrol / 5A-F)
1.5 (1.5L / 94 Hp / Petrol / 5A-FE)

Carina 2 Hatch II (T170) 1987 - 1992

1.6 i (1.6L / 102 Hp / Petrol / 4A-FE)
1.6 Carb (1.6L / 90 Hp / Petrol / 4A-F)

Corolla Compact VIII (E110) 1997 - 2002

1.6 (1.6L / 107-110 Hp / Petrol / 4A-FE)

Corona Saloon X (T190) 1991 - 1996

1.6 (1.6L / 105-115 Hp / Petrol / 4A-FE)

Carina 2 Estate II (T170) 1987 - 1992

1.6 Carb (1.6L / 90 Hp / Petrol / 4A-F)
1.6 i (1.6L / 102 Hp / Petrol / 4A-FE)

Sprinter Saloon VII (E100) 1991 - 1995

1.6 (1.6L / 110 Hp / Petrol / 4A-FE)
1 (1.5L / 105 Hp / Petrol / 5A-FE)

Carina E Estate (T190) 1992 - 1997

1.6 (JPP) (1.6L / 99-107 Hp / Petrol / 4A-FE)
1.6 (UKP) (1.6L / 99-107 Hp / Petrol / 4A-FE)
1.8 (UKP) (1.8L / 107 Hp / Petrol / 7A-FE)
1.8 (JPP) (1.8L / 107 Hp / Petrol / 7A-FE)

Geely

Haoqing Hatch 1998 - 2008

1.5 (1.5L / 93 Hp / 5A-FE)

Free Cruiser 2005 - current

1.5 (1.5L / 93 Hp / 5A-FE)

Otaka/CK Saloon 2005 - current

1.5 (1.5L / 94 Hp / 5A-FE)

Kingkong 2005 - current

1.5 (1.5L / 93 Hp / 5A-FE)

BL Coupe 2003 - current

1.5 (1.5L / 94 Hp / 5A-FE)
Specific References
ean13

9315726341001