
ACL Race 6B1584H con rod bearings for BMW N54B30 N55B30 S55B30 3.0L 24v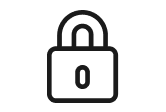 Security policy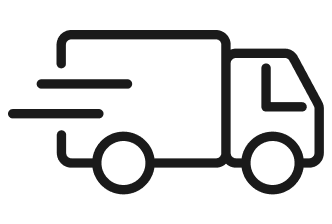 Delivery policy

Shipping outside the EU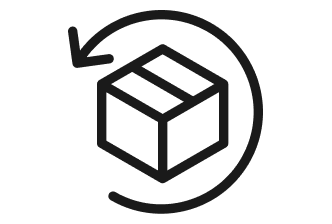 Return policy
Halve design: Upper & lower
STD shaft size: 49.973 / 49.993mm
STD tunnel size: 53.600 / 53.616mm
Maximum wall at crown: 0.928767490405982mm
Maximum overall length: 98675342047283.7mm

Performance engine bearings delivered by the unique combination of design, metallurgy, engineering and precision quality control. ACL Race Series performance engine bearings are manufactured to exacting tolerances. Featuring a blend of characteristics to provide high strength and crankshafts. Excellent seizure resistance. Innovative design improves bearing retention from higher radial contact pressure and locks the bearing into the housing.
Data sheet
Region

Australia

Fitment

Direct Replacement

MPN

6B1584H
BMW

1 Hatch 3-door II (F21) 2011 - current

M 135 i xDrive (3.0L / 326 Hp / Petrol / N55 B30 A)
M 135 i (3.0L / 326 Hp / Petrol / N55 B30 A)
M 135 i (3.0L / 320 Hp / Petrol / N55 B30 A)
M 135 i xDrive (3.0L / 320 Hp / Petrol / N55 B30 A)

X3 II (F25) 2010 - 2017

xDrive 35 i (3.0L / 306 Hp / Petrol / N55 B30 A)

2 Coupe (F22 / F87) 2012 - current

M2 CS (3.0L / 450 Hp / Petrol / S55 B30 A)
M2 (3.0L / 370 Hp / Petrol / N55 B30 A)
M 235 i xDrive (3.0L / 326 Hp / Petrol / N55 B30 A)
M 235 i (3.0L / 326 Hp / Petrol / N55 B30 A)
M2 Competition (3.0L / 411 Hp / Petrol / S55 B30 A)

1 Hatch 5-door II (F20) 2011 - 2019

M 135 i (3.0L / 320 Hp / Petrol / N55 B30 A)
M 135 i (3.0L / 326 Hp / Petrol / N55 B30 A)
M 135 i xDrive (3.0L / 326 Hp / Petrol / N55 B30 A)
M 135 i xDrive (3.0L / 320 Hp / Petrol / N55 B30 A)

5 Gran Turismo VI (F07) 2009 - 2017

535 i (3.0L / 306 Hp / Petrol / N55 B30 A)
535 i xDrive (3.0L / 306 Hp / Petrol / N55 B30 A)

4 Coupe (F32 / F82) 2013 - current

M4 (3.0L / 431 Hp / Petrol / S55 B30 A)
M4 GTS (3.0L / 500 Hp / Petrol / S55 B30 A)
M4 CS (3.0L / 460 Hp / Petrol / S55 B30 A)
M4 (3.0L / 450 Hp / Petrol / S55 B30 A)
435 i xDrive (3.0L / 306 Hp / Petrol / N55 B30 A)
435 i (3.0L / 306 Hp / Petrol / N55 B30 A)

3 Saloon V (E90 / E90N) 2004 - 2012

335 xi (3.0L / 305 Hp / Petrol / N54 B30 A)
335 i (3.0L / 299 Hp / Petrol / N54 B30 A)
335 i xDrive (3.0L / 326 Hp / Petrol / N54 B30 A)
335 i (3.0L / 305 Hp / Petrol / N54 B30 A)
335 i (3.0L / 326 Hp / Petrol / N54 B30 A)
335 i (3.0L / 306 Hp / Petrol / N54 B30 A)
335 xi (3.0L / 326 Hp / Petrol / N54 B30 A)
335 i xDrive (3.0L / 306 Hp / Petrol / N54 B30 A)
335 xi (3.0L / 306 Hp / Petrol / N54 B30 A)
335 i (3.0L / 299 Hp / Petrol / N55 B30 A)
335 i xDrive (3.0L / 326 Hp / Petrol / N55 B30 A)
335 i (3.0L / 326 Hp / Petrol / N55 B30 A)
335 i (3.0L / 306 Hp / Petrol / N55 B30 A)
335 i xDrive (3.0L / 306 Hp / Petrol / N55 B30 A)
335 xi (3.0L / 306 Hp / Petrol / N55 B30 A)

3 Saloon VI (F30 / F80) 2011 - 2018

M3 (3.0L / 431 Hp / Petrol / S55 B30 A)
M3 CS (3.0L / 460 Hp / Petrol / S55 B30 A)
335 i (3.0L / 306 Hp / Petrol / N55 B30 A)
335 i xDrive (3.0L / 306 Hp / Petrol / N55 B30 A)
ActiveHybrid (3.0L / 306 Hp / Petrol / N55 B30 A)

3 Estate V (E91 / E91N) 2004 - 2011

335 i xDrive (3.0L / 306 Hp / Petrol / N54 B30 A)
335 i xDrive (3.0L / 326 Hp / Petrol / N54 B30 A)
335 xi (3.0L / 326 Hp / Petrol / N54 B30 A)
335 xi (3.0L / 306 Hp / Petrol / N54 B30 A)
335 i (3.0L / 326 Hp / Petrol / N54 B30 A)
335 i (3.0L / 306 Hp / Petrol / N54 B30 A)
335 i xDrive (3.0L / 306 Hp / Petrol / N55 B30 A)
335 i xDrive (3.0L / 326 Hp / Petrol / N55 B30 A)
335 xi (3.0L / 306 Hp / Petrol / N55 B30 A)
335 i (3.0L / 326 Hp / Petrol / N55 B30 A)
335 i (3.0L / 306 Hp / Petrol / N55 B30 A)

4 Cabrio (F33 / F83) 2013 - current

M4 (3.0L / 431 Hp / Petrol / S55 B30 A)
435 i (3.0L / 306 Hp / Petrol / N55 B30 A)
435 i xDrive (3.0L / 306 Hp / Petrol / N55 B30 A)

3 Coupe V (E92 / E92N) 2005 - 2013

335 xi (3.0L / 306 Hp / Petrol / N54 B30 A)
335 i (3.0L / 306 Hp / Petrol / N54 B30 A)
335 i xDrive (3.0L / 306 Hp / Petrol / N54 B30 A)
335 i xDrive (3.0L / 305 Hp / Petrol / N54 B30 A)
335 xi (3.0L / 326 Hp / Petrol / N54 B30 A)
335 i (3.0L / 326 Hp / Petrol / N54 B30 A)
335 xi (3.0L / 306 Hp / Petrol / N55 B30 A)
335 i xDrive (3.0L / 326 Hp / Petrol / N55 B30 A)
335 i (3.0L / 306 Hp / Petrol / N55 B30 A)
335 i xDrive (3.0L / 306 Hp / Petrol / N55 B30 A)
335 i (3.0L / 326 Hp / Petrol / N55 B30 A)

5 Saloon VI (F10 / F18) 2009 - 2016

535 i xDrive (3.0L / 306 Hp / Petrol / N55 B30 A)
ActiveHybrid (3.0L / 340 Hp / Hybrid / N55 B30 A)
535 i/Li (3.0L / 306 Hp / Petrol / N55 B30 A)
ActiveHybrid (3.0L / 306 Hp / Petrol / N55 B30 A)
535 i (3.0L / 306 Hp / Petrol / N55 B30 A)
535 i xDrive (3.0L / 326 Hp / Petrol / N55 B30 A)
535 i (3.0L / 326 Hp / Petrol / N55 B30 A)

3 Cabrio V (E93 / E93N) 2006 - 2013

335 i (3.0L / 306 Hp / Petrol / N54 B30 A)
335 is (3.0L / 326 Hp / Petrol / N54 B30 A)
335 i (3.0L / 306 Hp / Petrol / N54 B30 B)
335 i (3.0L / 306 Hp / Petrol / N55 B30 A)
335 is (3.0L / 326 Hp / Petrol / N55 B30 A)

6 Cabrio III (F12) 2010 - 2018

640 i (3.0L / 320 Hp / Petrol / N55 B30 A)
640 i xDrive (3.0L / 320 Hp / Petrol / N55 B30 A)

X6 (E71 / E72) 2007 - 2014

xDrive 35 i (3.0L / 306 Hp / Petrol / N54 B30 A)
xDrive 35 i (3.0L / 306 Hp / Petrol / N55 B30 A)

6 Gran Coupe III (F06) 2012 - 2018

640 i (3.0L / 320 Hp / Petrol / N55 B30 A)
640 i xDrive (3.0L / 320 Hp / Petrol / N55 B30 A)

7 V (F01 / F02 / F01N / F02N / F03 / F03N / F04) 2008 - 2015

740 i/Li (3.0L / 326 Hp / Petrol / N54 B30 A)
740 Li xDrive (3.0L / 320 Hp / Petrol / N55 B30 A)
ActiveHybrid (3.0L / 320 Hp / Hybrid / N55 B30 A)
740 i/Li (3.0L / 320 Hp / Petrol / N55 B30 A)

6 Coupe III (F13) 2011 - 2017

640 i (3.0L / 320 Hp / Petrol / N55 B30 A)
640 i xDrive (3.0L / 320 Hp / Petrol / N55 B30 A)

X4 (F26) 2013 - 2018

xDrive 35 i (3.0L / 306 Hp / Petrol / N55 B30 A)
M 40 i (3.0L / 360 Hp / Petrol / N55 B30 A)

X1 (E84) 2009 - 2015

xDrive 35 i (3.0L / 305 Hp / Petrol / N55 B30 A)
xDrive 35 i (3.0L / 306 Hp / Petrol / N55 B30 A)

3 Gran Turismo VI (F34) 2012 - current

335 i xDrive (3.0L / 306 Hp / Petrol / N55 B30 A)
335 i (3.0L / 306 Hp / Petrol / N55 B30 A)

1 Coupe (E82) 2006 - 2013

135 i (3.0L / 306 Hp / Petrol / N54 B30 A)
1 M Coupe (3.0L / 340 Hp / Petrol / N54 B30 A)
135 i (3.0L / 306 Hp / Petrol / N55 B30 A)

2 Cabrio (F23) 2014 - current

M 235 i xDrive (3.0L / 326 Hp / Petrol / N55 B30 A)
M 235 i (3.0L / 326 Hp / Petrol / N55 B30 A)

1 Cabrio (E88) 2007 - 2013

135 i (3.0L / 306 Hp / Petrol / N55 B30 A)
135 i (3.0L / 306 Hp / Petrol / N54 B30 A)

X5 III (F15 / F85) 2013 - 2018

xDrive 35 i (3.0L / 306 Hp / Petrol / N55 B30 A)
sDrive 35 i (3.0L / 306 Hp / Petrol / N55 B30 A)

Z4 Cabrio II (E89) 2009 - 2016

sDrive 35 is (3.0L / 340 Hp / N54 B30 A)
sDrive 35 i (3.0L / 306 Hp / N54 B30 A)

5 Estate VI (F11) 2009 - current

535 i xDrive (3.0L / 326 Hp / Petrol / N55 B30 A)
535 i (3.0L / 326 Hp / Petrol / N55 B30 A)
535 i (3.0L / 306 Hp / Petrol / N55 B30 A)
535 i xDrive (3.0L / 306 Hp / Petrol / N55 B30 A)

5 Estate V (E61 / E61N) 2004 - 2010

535 xi (3.0L / 306 Hp / Petrol / N54 B30 A)

X5 II (E70) 2006 - 2013

xDrive 35 i (3.0L / 306 Hp / Petrol / N55 B30 A)

5 Saloon V (E60 / E60N) 2001 - 2009

535 i xDrive (3.0L / 306 Hp / Petrol / N54 B30 A)
535 ix (3.0L / 306 Hp / Petrol / N54 B30 A)
535 i (3.0L / 305 Hp / Petrol / N54 B30 A)

X6 II (F16 / F86) 2014 - 2019

sDrive 35 i (3.0L / 306 Hp / Petrol / N55 B30 A)
xDrive 35 i (3.0L / 306 Hp / Petrol / N55 B30 A)

3 Estate VI (F31) 2012 - 2019

335 i (3.0L / 306 Hp / Petrol / N55 B30 A)
335 i xDrive (3.0L / 306 Hp / Petrol / N55 B30 A)

4 Gran Coupe (F36) 2014 - current

435 i xDrive (3.0L / 306 Hp / Petrol / N55 B30 A)
435 i (3.0L / 306 Hp / Petrol / N55 B30 A)

Alpina

B3 Cabrio IV (E90) 2007 - 2013

3.0 BiTurbo (3.0L / 360 Hp / N54 B30 A)
3.0 2WD (3.0L / 400 Hp / N54 B30 B)

B4 Cabrio (F33) 2014 - current

S BITURBO (3.0L / 452 Hp / N55 B30 A)
3.0 B4 BiTurbo (3.0L / 409 Hp / N55 B30 A)
S BITURBO (3.0L / 440 Hp / N55 B30 A)
Specific References
ean13

9315726447185