
BMW N54 N55 S55 N20 N26 coated big end con rod bearings KING Racing CR222GPC
Maximum std shaft size: 53.617
Maximum std housing size: 51.829
Maximum wall thickness: 1.788
Maximum overall length: 17.498

Install & Drive!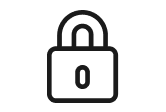 Security policy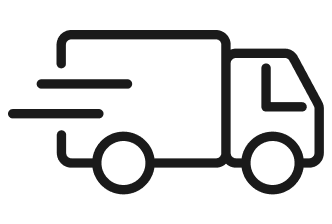 Delivery policy

Shipping outside the EU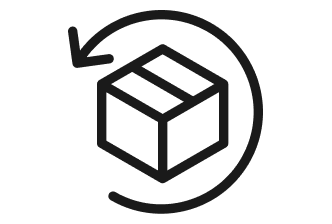 Return policy
King Racing are cutting-edge high-performance bearings that excel in accuracy and load capacity. The King Racing line combines engine bearings with ground-breaking geometric and metallurgical features. Equipped with advanced materials and construction techniques, King Racing bearings extend the limits of power, performance and durability.

Data sheet
Region

Israel

Fitment

Direct Replacement

Superseded Part Number

7 576 714
7 576 715
7 628 034
7 628 035
11 24 7 576 714
11 24 7 576 715
11 24 7 628 034
11 24 7 628 035
7576714
7576715
7628034
7628035
11247576714
11247576715
11247628034
11247628035
N20
N20 B20 A
N20 B20 B
N20 B20 C
N20 B20 D
N20B20
N20B20A
N20B20B
N20B20C
N20B20D
N26
N26 B20 A
N26B20A

MPN

CR 222GPC
BMW

1 Hatch 3-door II (F21) 2011 - current

M 135 i xDrive (3.0L / 326 Hp / Petrol / N55 B30 A)
M 135 i (3.0L / 326 Hp / Petrol / N55 B30 A)
M 135 i (3.0L / 320 Hp / Petrol / N55 B30 A)
M 135 i xDrive (3.0L / 320 Hp / Petrol / N55 B30 A)

X3 II (F25) 2010 - 2017

xDrive 35 i (3.0L / 306 Hp / Petrol / N55 B30 A)

2 Coupe (F22 / F87) 2012 - current

M2 CS (3.0L / 450 Hp / Petrol / S55 B30 A)
M2 (3.0L / 370 Hp / Petrol / N55 B30 A)
M 235 i xDrive (3.0L / 326 Hp / Petrol / N55 B30 A)
M 235 i (3.0L / 326 Hp / Petrol / N55 B30 A)
M2 Competition (3.0L / 411 Hp / Petrol / S55 B30 A)

1 Hatch 5-door II (F20) 2011 - 2019

M 135 i (3.0L / 320 Hp / Petrol / N55 B30 A)
M 135 i (3.0L / 326 Hp / Petrol / N55 B30 A)
M 135 i xDrive (3.0L / 326 Hp / Petrol / N55 B30 A)
M 135 i xDrive (3.0L / 320 Hp / Petrol / N55 B30 A)

5 Gran Turismo VI (F07) 2009 - 2017

535 i (3.0L / 306 Hp / Petrol / N55 B30 A)
535 i xDrive (3.0L / 306 Hp / Petrol / N55 B30 A)

4 Coupe (F32 / F82) 2013 - current

M4 (3.0L / 431 Hp / Petrol / S55 B30 A)
M4 GTS (3.0L / 500 Hp / Petrol / S55 B30 A)
M4 CS (3.0L / 460 Hp / Petrol / S55 B30 A)
M4 (3.0L / 450 Hp / Petrol / S55 B30 A)
435 i xDrive (3.0L / 306 Hp / Petrol / N55 B30 A)
435 i (3.0L / 306 Hp / Petrol / N55 B30 A)

3 Saloon V (E90 / E90N) 2004 - 2012

335 xi (3.0L / 305 Hp / Petrol / N54 B30 A)
335 i (3.0L / 299 Hp / Petrol / N54 B30 A)
335 i xDrive (3.0L / 326 Hp / Petrol / N54 B30 A)
335 i (3.0L / 305 Hp / Petrol / N54 B30 A)
335 i (3.0L / 326 Hp / Petrol / N54 B30 A)
335 i (3.0L / 306 Hp / Petrol / N54 B30 A)
335 xi (3.0L / 326 Hp / Petrol / N54 B30 A)
335 i xDrive (3.0L / 306 Hp / Petrol / N54 B30 A)
335 xi (3.0L / 306 Hp / Petrol / N54 B30 A)
335 i (3.0L / 299 Hp / Petrol / N55 B30 A)
335 i xDrive (3.0L / 326 Hp / Petrol / N55 B30 A)
335 i (3.0L / 326 Hp / Petrol / N55 B30 A)
335 i (3.0L / 306 Hp / Petrol / N55 B30 A)
335 i xDrive (3.0L / 306 Hp / Petrol / N55 B30 A)
335 xi (3.0L / 306 Hp / Petrol / N55 B30 A)

3 Saloon VI (F30 / F80) 2011 - 2018

M3 (3.0L / 431 Hp / Petrol / S55 B30 A)
M3 CS (3.0L / 460 Hp / Petrol / S55 B30 A)
335 i (3.0L / 306 Hp / Petrol / N55 B30 A)
335 i xDrive (3.0L / 306 Hp / Petrol / N55 B30 A)
ActiveHybrid (3.0L / 306 Hp / Petrol / N55 B30 A)

3 Estate V (E91 / E91N) 2004 - 2011

335 i xDrive (3.0L / 306 Hp / Petrol / N54 B30 A)
335 i xDrive (3.0L / 326 Hp / Petrol / N54 B30 A)
335 xi (3.0L / 326 Hp / Petrol / N54 B30 A)
335 xi (3.0L / 306 Hp / Petrol / N54 B30 A)
335 i (3.0L / 326 Hp / Petrol / N54 B30 A)
335 i (3.0L / 306 Hp / Petrol / N54 B30 A)
335 i xDrive (3.0L / 306 Hp / Petrol / N55 B30 A)
335 i xDrive (3.0L / 326 Hp / Petrol / N55 B30 A)
335 xi (3.0L / 306 Hp / Petrol / N55 B30 A)
335 i (3.0L / 326 Hp / Petrol / N55 B30 A)
335 i (3.0L / 306 Hp / Petrol / N55 B30 A)

4 Cabrio (F33 / F83) 2013 - current

M4 (3.0L / 431 Hp / Petrol / S55 B30 A)
435 i (3.0L / 306 Hp / Petrol / N55 B30 A)
435 i xDrive (3.0L / 306 Hp / Petrol / N55 B30 A)

3 Coupe V (E92 / E92N) 2005 - 2013

335 xi (3.0L / 306 Hp / Petrol / N54 B30 A)
335 i (3.0L / 306 Hp / Petrol / N54 B30 A)
335 i xDrive (3.0L / 306 Hp / Petrol / N54 B30 A)
335 i xDrive (3.0L / 305 Hp / Petrol / N54 B30 A)
335 xi (3.0L / 326 Hp / Petrol / N54 B30 A)
335 i (3.0L / 326 Hp / Petrol / N54 B30 A)
335 xi (3.0L / 306 Hp / Petrol / N55 B30 A)
335 i xDrive (3.0L / 326 Hp / Petrol / N55 B30 A)
335 i (3.0L / 306 Hp / Petrol / N55 B30 A)
335 i xDrive (3.0L / 306 Hp / Petrol / N55 B30 A)
335 i (3.0L / 326 Hp / Petrol / N55 B30 A)

5 Saloon VI (F10 / F18) 2009 - 2016

535 i xDrive (3.0L / 306 Hp / Petrol / N55 B30 A)
ActiveHybrid (3.0L / 340 Hp / Hybrid / N55 B30 A)
535 i/Li (3.0L / 306 Hp / Petrol / N55 B30 A)
ActiveHybrid (3.0L / 306 Hp / Petrol / N55 B30 A)
535 i (3.0L / 306 Hp / Petrol / N55 B30 A)
535 i xDrive (3.0L / 326 Hp / Petrol / N55 B30 A)
535 i (3.0L / 326 Hp / Petrol / N55 B30 A)

3 Cabrio V (E93 / E93N) 2006 - 2013

335 i (3.0L / 306 Hp / Petrol / N54 B30 A)
335 is (3.0L / 326 Hp / Petrol / N54 B30 A)
335 i (3.0L / 306 Hp / Petrol / N54 B30 B)
335 i (3.0L / 306 Hp / Petrol / N55 B30 A)
335 is (3.0L / 326 Hp / Petrol / N55 B30 A)

6 Cabrio III (F12) 2010 - 2018

640 i (3.0L / 320 Hp / Petrol / N55 B30 A)
640 i xDrive (3.0L / 320 Hp / Petrol / N55 B30 A)

X6 (E71 / E72) 2007 - 2014

xDrive 35 i (3.0L / 306 Hp / Petrol / N54 B30 A)
xDrive 35 i (3.0L / 306 Hp / Petrol / N55 B30 A)

6 Gran Coupe III (F06) 2012 - 2018

640 i (3.0L / 320 Hp / Petrol / N55 B30 A)
640 i xDrive (3.0L / 320 Hp / Petrol / N55 B30 A)

7 V (F01 / F02 / F01N / F02N / F03 / F03N / F04) 2008 - 2015

740 i/Li (3.0L / 326 Hp / Petrol / N54 B30 A)
740 Li xDrive (3.0L / 320 Hp / Petrol / N55 B30 A)
ActiveHybrid (3.0L / 320 Hp / Hybrid / N55 B30 A)
740 i/Li (3.0L / 320 Hp / Petrol / N55 B30 A)

6 Coupe III (F13) 2011 - 2017

640 i (3.0L / 320 Hp / Petrol / N55 B30 A)
640 i xDrive (3.0L / 320 Hp / Petrol / N55 B30 A)

X4 (F26) 2013 - 2018

xDrive 35 i (3.0L / 306 Hp / Petrol / N55 B30 A)
M 40 i (3.0L / 360 Hp / Petrol / N55 B30 A)

X1 (E84) 2009 - 2015

xDrive 35 i (3.0L / 305 Hp / Petrol / N55 B30 A)
xDrive 35 i (3.0L / 306 Hp / Petrol / N55 B30 A)

3 Gran Turismo VI (F34) 2012 - current

335 i xDrive (3.0L / 306 Hp / Petrol / N55 B30 A)
335 i (3.0L / 306 Hp / Petrol / N55 B30 A)

1 Coupe (E82) 2006 - 2013

135 i (3.0L / 306 Hp / Petrol / N54 B30 A)
1 M Coupe (3.0L / 340 Hp / Petrol / N54 B30 A)
135 i (3.0L / 306 Hp / Petrol / N55 B30 A)

2 Cabrio (F23) 2014 - current

M 235 i xDrive (3.0L / 326 Hp / Petrol / N55 B30 A)
M 235 i (3.0L / 326 Hp / Petrol / N55 B30 A)

1 Cabrio (E88) 2007 - 2013

135 i (3.0L / 306 Hp / Petrol / N55 B30 A)
135 i (3.0L / 306 Hp / Petrol / N54 B30 A)

X5 III (F15 / F85) 2013 - 2018

xDrive 35 i (3.0L / 306 Hp / Petrol / N55 B30 A)
sDrive 35 i (3.0L / 306 Hp / Petrol / N55 B30 A)

Z4 Cabrio II (E89) 2009 - 2016

sDrive 35 is (3.0L / 340 Hp / N54 B30 A)
sDrive 35 i (3.0L / 306 Hp / N54 B30 A)

5 Estate VI (F11) 2009 - current

535 i xDrive (3.0L / 326 Hp / Petrol / N55 B30 A)
535 i (3.0L / 326 Hp / Petrol / N55 B30 A)
535 i (3.0L / 306 Hp / Petrol / N55 B30 A)
535 i xDrive (3.0L / 306 Hp / Petrol / N55 B30 A)

5 Estate V (E61 / E61N) 2004 - 2010

535 xi (3.0L / 306 Hp / Petrol / N54 B30 A)

X5 II (E70) 2006 - 2013

xDrive 35 i (3.0L / 306 Hp / Petrol / N55 B30 A)

5 Saloon V (E60 / E60N) 2001 - 2009

535 i xDrive (3.0L / 306 Hp / Petrol / N54 B30 A)
535 ix (3.0L / 306 Hp / Petrol / N54 B30 A)
535 i (3.0L / 305 Hp / Petrol / N54 B30 A)

X6 II (F16 / F86) 2014 - 2019

sDrive 35 i (3.0L / 306 Hp / Petrol / N55 B30 A)
xDrive 35 i (3.0L / 306 Hp / Petrol / N55 B30 A)

3 Estate VI (F31) 2012 - 2019

335 i (3.0L / 306 Hp / Petrol / N55 B30 A)
335 i xDrive (3.0L / 306 Hp / Petrol / N55 B30 A)

4 Gran Coupe (F36) 2014 - current

435 i xDrive (3.0L / 306 Hp / Petrol / N55 B30 A)
435 i (3.0L / 306 Hp / Petrol / N55 B30 A)

Alpina

B3 Cabrio IV (E90) 2007 - 2013

3.0 BiTurbo (3.0L / 360 Hp / N54 B30 A)
3.0 2WD (3.0L / 400 Hp / N54 B30 B)

B4 Cabrio (F33) 2014 - current

S BITURBO (3.0L / 452 Hp / N55 B30 A)
3.0 B4 BiTurbo (3.0L / 409 Hp / N55 B30 A)
S BITURBO (3.0L / 440 Hp / N55 B30 A)