
Audi S2 RS2 S4 S6 2.2L Turbo 3B ABY AAN ADU con rod bearings KING Race CR505XP

Install & Drive!
Last items in stock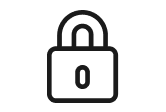 Security policy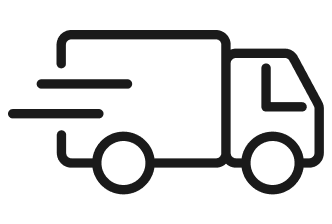 Delivery policy

Shipping outside the EU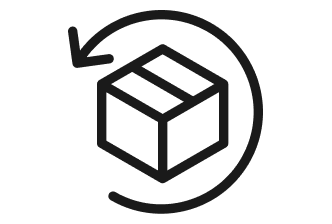 Return policy
King Racing are cutting-edge high-performance bearings that excel in accuracy and load capacity. The King Racing line combines engine bearings with ground-breaking geometric and metallurgical features. Equipped with advanced materials and construction techniques, King Racing bearings extend the limits of power, performance and durability.

Data sheet
Region

Israel

Fitment

Direct Replacement

Superseded Part Number

034 105 701
034 198 501
048 105 701
053 105 701 B
034105701
034198501
048105701
053105701B
VW 034 105 701
VW 034 198 501
VW 034105701
VW 034198501
VW 048 105 701
VW 048105701
VW 053 105 701 B
VW 053105701B

MPN

CR 505XP
Audi

80 Avant V (8C5 / B4) 1991 - 1996

2.3 E (2.3L / 133 Hp / Petrol / NG)
2.3 E quattro (2.3L / 133 Hp / Petrol / NG)

200 Saloon II (44 / 44Q) 1983 - 1991
80 Saloon IV (893 / 89Q / 8A2 / B3) 1986 - 1991

2.3 quattro (2.3L / 133 Hp / Petrol / NG)

Quattro (85) 1980 - 1991

2.2 quattro (2.2L / 136 Hp / KV)
2.2 quattro (2.2L / 121 Hp / JT)
2.2 quattro (2.2L / 136 Hp / HY)

80 Saloon V (8C2 / B4) 1991 - 1995

2.3 E quattro (2.3L / 133 Hp / Petrol / NG)
2.3 E (2.3L / 133 Hp / Petrol / NG)

100 Avant III (445 / 44Q / C3) 1982 - 1990

2.2 quattro (2.2L / 137 Hp / Petrol / HX)
2.2 KAT (2.2L / 137 Hp / Petrol / HX)
2.0 E (2.0L / 115 Hp / Petrol / KP)
2.2 quattro (2.2L / 137 Hp / Petrol / KU)
2.2 KAT (2.2L / 137 Hp / Petrol / KU)
2.2 (2.2L / 115 Hp / Petrol / KZ)
2.3 (2.3L / 136 Hp / Petrol / NF)
2.3 E quattro (2.3L / 136 Hp / Petrol / NF)
2.2 E quattro (2.2L / 120 Hp / Petrol / PX)
2.0 E KAT (2.0L / 115 Hp / Petrol / RT)
2 (2.0L / 113 Hp / Petrol / SL)

Cabriolet (8G7 / B4) 1991 - 2000

2.3 E (2.3L / 133 Hp / Petrol / NG)

100 Saloon III (443 / 44Q / C3) 1982 - 1990

2.2 KAT quattro (2.2L / 137 Hp / Petrol / HX)
2.2 KAT (2.2L / 137 Hp / Petrol / HX)
2 (2.0L / 115 Hp / Petrol / KP)
2.2 KAT quattro (2.2L / 137 Hp / Petrol / KU)
2.2 KAT (2.2L / 137 Hp / Petrol / KU)
2.2 (2.2L / 115 Hp / Petrol / KZ)
2.3 E quattro (2.3L / 136 Hp / Petrol / NF)
2.3 E (2.3L / 136 Hp / Petrol / NF)
2.2 E quattro (2.2L / 120 Hp / Petrol / PX)
2.0 KAT (2.0L / 115 Hp / Petrol / RT)
2 (2.0L / 113 Hp / Petrol / SL)

90 Saloon IV (893 / 89Q / 8A2 / 8C2 / B3 / B4) 1987 - 1994

2.3 E 20V quattro (2.3L / 170 Hp / Petrol / 7A)
2 (2.0L / 115 Hp / Petrol / PS)
2.0 20 V (2.0L / 160 Hp / Petrol / NM)
2.0 20 V quattro (2.0L / 160 Hp / Petrol / NM)
2.3 E quattro (2.3L / 133 Hp / Petrol / NG)
2.3 E (2.3L / 133 Hp / Petrol / NG)
2.2 E (2.2L / 133 Hp / Petrol / KV)
2.2 E quattro (2.2L / 133 Hp / Petrol / KV)
2.3 E 20V (2.3L / 170 Hp / Petrol / 7A)

Coupe II (89 / 8B3) 1988 - 1996

2.3 20V quattro (2.3L / 170 Hp / 7A)
2.0 20 V quattro (2.0L / 160 Hp / NM)
2.0 20 V (2.0L / 160 Hp / NM)
2.3 quattro (2.3L / 133 Hp / NG)
2.3 (2.3L / 133 Hp / NG)
2.2 quattro (2.2L / 136 Hp / KV)
2.3 20V (2.3L / 170 Hp / 7A)

100 Avant IV (4A5 / C4) 1990 - 1994

2.3 E (2.3L / 133 Hp / Petrol / AAR)
2.3 E quattro (2.3L / 134 Hp / Petrol / AAR)

100 Saloon IV (4A2 / C4) 1990 - 1994

2.3 E (2.3L / 133 Hp / Petrol / AAR)
2.3 E quattro (2.3L / 133 Hp / Petrol / AAR)

A6 Saloon (4A2 / C4) 1994 - 1997

2.3 (2.3L / 133 Hp / Petrol / AAR)
2.3 quattro (2.3L / 133 Hp / Petrol / AAR)

A6 Avant (4A5 / C4) 1994 - 1997

2.3 (2.3L / 133 Hp / Petrol / AAR)
2.3 quattro (2.3L / 133 Hp / Petrol / AAR)

Coupe (85) 1980 - 1988

2 (2.0L / 115 Hp / HP)
2 (2.0L / 113 Hp / SK)
2.3 quattro (2.3L / 133 Hp / NG)
2.2 GT (2.2L / 136 Hp / HY)
2 (2.0L / 115 Hp / JS)
2.2 quattro (2.2L / 120 Hp / JT)
2.2 quattro (2.2L / 136 Hp / KV)
2.2 GT (2.2L / 136 Hp / KV)
2.2 GT (2.2L / 120 Hp / KX)
2.3 (2.3L / 133 Hp / NG)

90 Saloon III (81 / B2) 1984 - 1987

2 (2.0L / 115 Hp / Petrol / HP)
2 (2.0L / 113 Hp / Petrol / SK)
2.2 (2.2L / 115 Hp / Petrol / KX)
2.2 (2.2L / 136 Hp / Petrol / KV)
2.2 E quattro (2.2L / 136 Hp / Petrol / KV)
2.2 E quattro (2.2L / 120 Hp / Petrol / JT)
2.0 quattro (2.0L / 116 Hp / Petrol / JS)
2 (2.0L / 115 Hp / Petrol / JS)
2.2 (2.2L / 136 Hp / Petrol / HY)

90 Saloon III (81 / B2) 1984 - 1988

2 (2.0L / 115 Hp / Petrol / HP)
2 (2.0L / 113 Hp / Petrol / SK)
2.2 (2.2L / 115 Hp / Petrol / KX)
2.2 E quattro (2.2L / 136 Hp / Petrol / KV)
2.2 (2.2L / 136 Hp / Petrol / KV)
2.2 E quattro (2.2L / 120 Hp / Petrol / JT)
2.0 quattro (2.0L / 116 Hp / Petrol / JS)
2 (2.0L / 115 Hp / Petrol / JS)
2.2 (2.2L / 136 Hp / Petrol / HY)

80 Saloon III (81 / 85 B2) 1978 - 1987

2 (2.0L / 115 Hp / Petrol / HP)
2.0 quattro (2.0L / 115 Hp / Petrol / JS)
2 (2.0L / 115 Hp / Petrol / JS)

80 Saloon III (81 / 85 B2) 1978 - 1986

2 (2.0L / 115 Hp / Petrol / HP)
2.0 quattro (2.0L / 115 Hp / Petrol / JS)
2 (2.0L / 115 Hp / Petrol / JS)

Volkswagen

Kaefer (1B1) 1947 - 2003

1300 1.3 (1.3L / 37 Hp / E)
1200 1.2 (1.2L / 34 Hp / D)
1303 1.2 (1.2L / 34 Hp / D)
1302 1.2 (1.2L / 34 Hp / D)

Kaefer Cabrio (15) 1949 - 1981

1303 1.2 (1.2L / 34 Hp / D)
1500 1.6 (1.6L / 48 Hp / B)

Passat Variant II (331332) 1980 - 1989

2 (2.0L / 115 Hp / Petrol / HP)
2.2 Syncro (2.2L / 136 Hp / Petrol / HY)
2.0 Syncro (2.0L / 116 Hp / Petrol / JS)
2 (2.0L / 115 Hp / Petrol / JS)
2.2 Syncro (2.2L / 121 Hp / Petrol / JT)
2.2 (2.2L / 136 Hp / Petrol / KV)
2.2 (2.2L / 120 Hp / Petrol / KX)

Santana Saloon (327328) 1981 - 1985

2 (2.0L / 115 Hp / Petrol / HP)
2 (2.0L / 115 Hp / Petrol / JS)

Passat Hatch II (321323) 1979 - 1989

2 (2.0L / 115 Hp / Petrol / HP)
2 (2.0L / 115 Hp / Petrol / JS)
2.2 (2.2L / 136 Hp / Petrol / KV)
2.2 (2.2L / 115 Hp / Petrol / KX)

Passat Saloon II (321 / 323) 1981 - 1989

2 (2.0L / 116 Hp / Petrol / HP)
2.2 (2.2L / 120 Hp / Petrol / KX)
2 (2.0L / 116 Hp / Petrol / JS)

Jeep

Cherokee II (XJ) 1983 - 2001

2.5 i (2.5L / 122 Hp / Petrol / HX)

Toyota

Land Cruiser II (J40) 1967 - 2001

3.0 D (3.0L / 80 Hp / Diesel / B)

Citroen

E-Mehari 2016 - current

E ( / 68 Hp / Electric / E)
Specific References
ean13

611500588167